Regular price
$352.00 USD
Regular price
Sale price
$352.00 USD
Unit price
per
Sale
Sold out
Hear it from Finless:
ABOUT US
To honor our predecessors of surf shapers, we wanted to make sure that our skateboards were completely handmade, made of solid wood, and that the designs, the line work and aesthetics of our boards are unique to each deck we create. No heat transfers, no stickers (except for our logo). The whole board is made of carefully assembled different species of wood, with cores made of Hard Maple and top and bottom sheets carefully assembled with various types of wood species to give our boards the look of a classic 1950's surfboard. 
HANDCRAFTED IS HUMAN
Every skateboard is handcrafted at a real workshop by real humans. We take our attention to detail seriously to provide a genuine and authentic representation of the cruiser you purchase.
HANDCRAFTED IS THOUGHTFUL
When you purchase a Finless skateboard, you can rest assured that we have put genuine thought, skill, and love into it. We value the art of the craft, respect it's history, and pass this on to you through our skateboards. We also take our materials, products, and processes into consideration every step of the way, and look to be as eco-friendly as possible.
HANDCRAFTED IS QUALITY
When you buy handcrafted, you are paying for a commitment to authenticity and a guarantee of excellence. We remain dedicated to producing a superior product with special attention paid to the little details that set our skateboards a level above - the molding process, the size of our plys, and the trucks, wheels, and bearings which contribute to your smooth ride. We also emphasize the individuality of your Finless skateboard by hand-writing the serial number number and specs of your board on the back of each deck before we clear coat it.
HANDCRAFTED IS COMMUNITY
Our goal is to maintain and sustain our cruising community and the skilled craftsmen we employ. We hire local talented machinists, designers, and staff to build our company every step of the way. From this website, to our custom hand operated machines, handcrafted means highlighting talented workers in all aspects of our business.
Handmade Deck Info
• Dimensions: L – 38" x W – 9"
• Wheel Base: 26.5"
• Wood: Top/Bottom Sheets are Mahogany, Maple, dyed poplar
• The core of this board is 7 ply Rock Hard Canadian Maple
• Shape: Slight concave
• Grip: Recycled crushed clear glass
Complete Setup
• Wheels: Finless Custom Urethanes, 65 mm / 80a duro
• Bearings: RX Green Steel Bearings
• Trucks: 180 mm Reverse Kingpin V2 Paris Trucks 50 degrees
Share
Hand assembled with care

Each complete board we send out has been hand assembled by our Skatebruh team. This allows us to conduct strict quality control over our products making sure that every board we send out is ready to shred right out of the box!
Shipping

Free island wide delivery for orders above $100

Local delivery takes 1-3 working days
Return policy

Each product undergoes strict quality checks by us before they get sent out, in the unlikely event that an item is damaged or deffective upon delivery do reach out to us and we'll provide assistance to the best of our ability :)

Email: skatebruhsg@gmail.com

Whatsapp: +65 9732 1373
View full details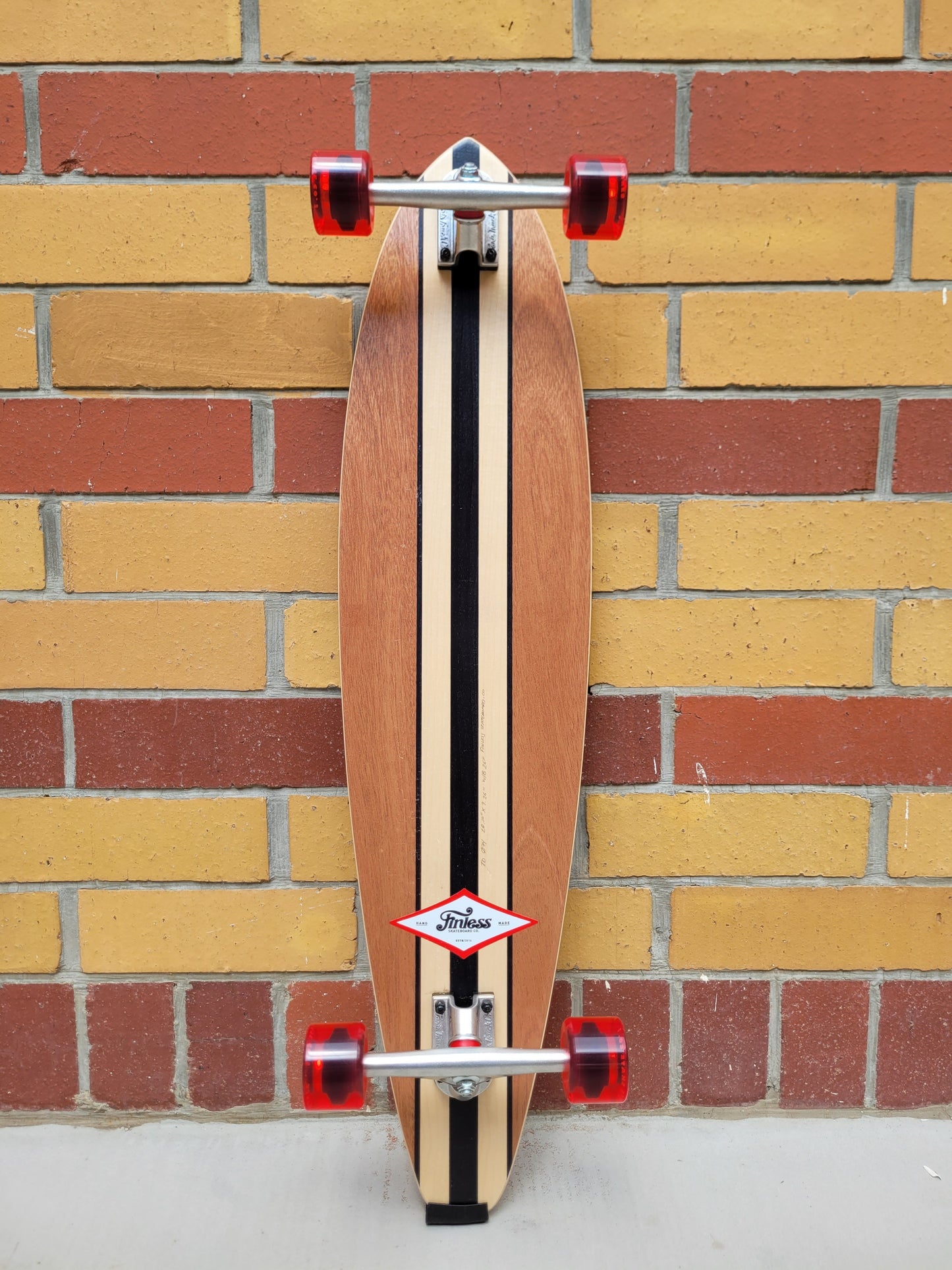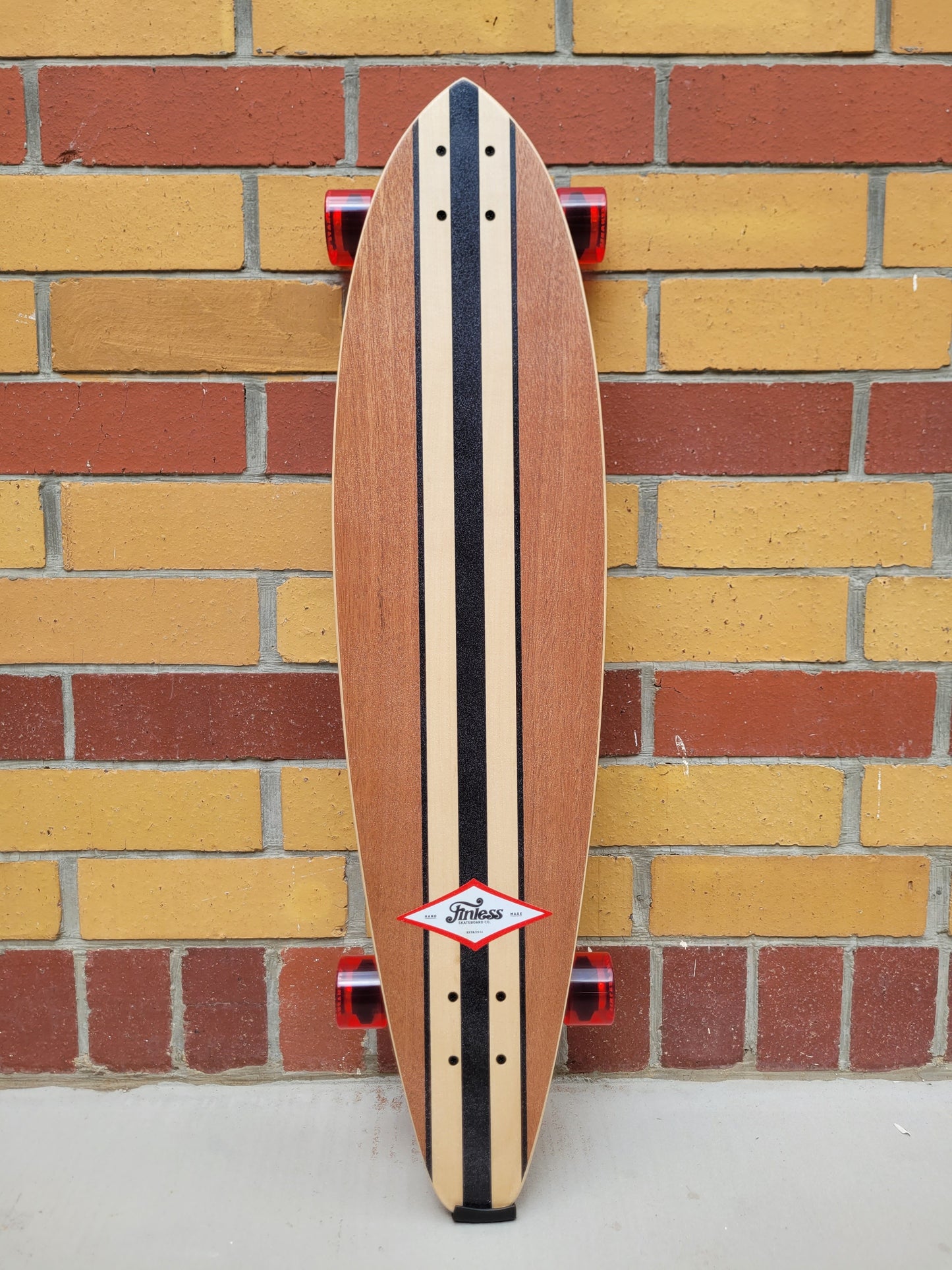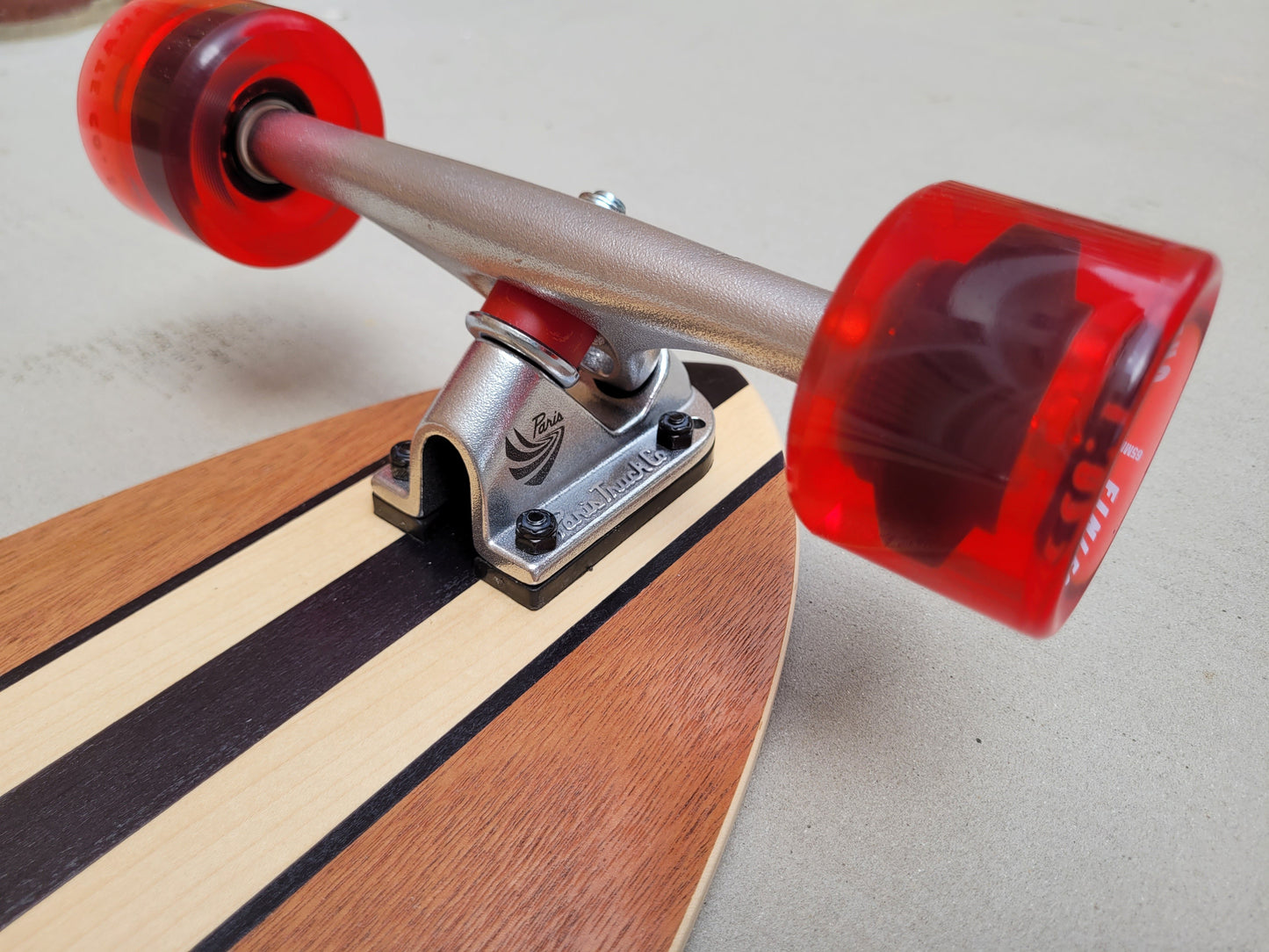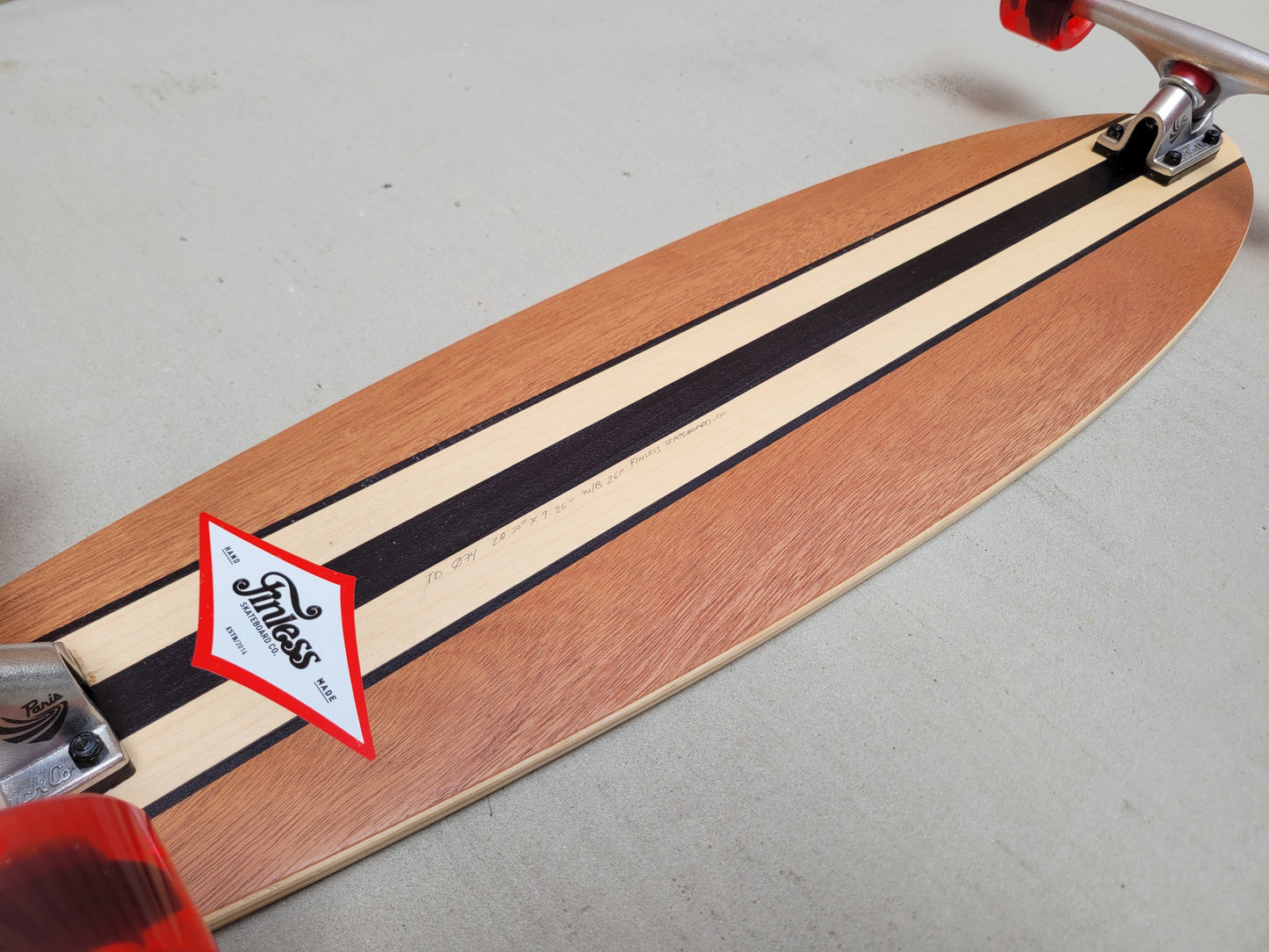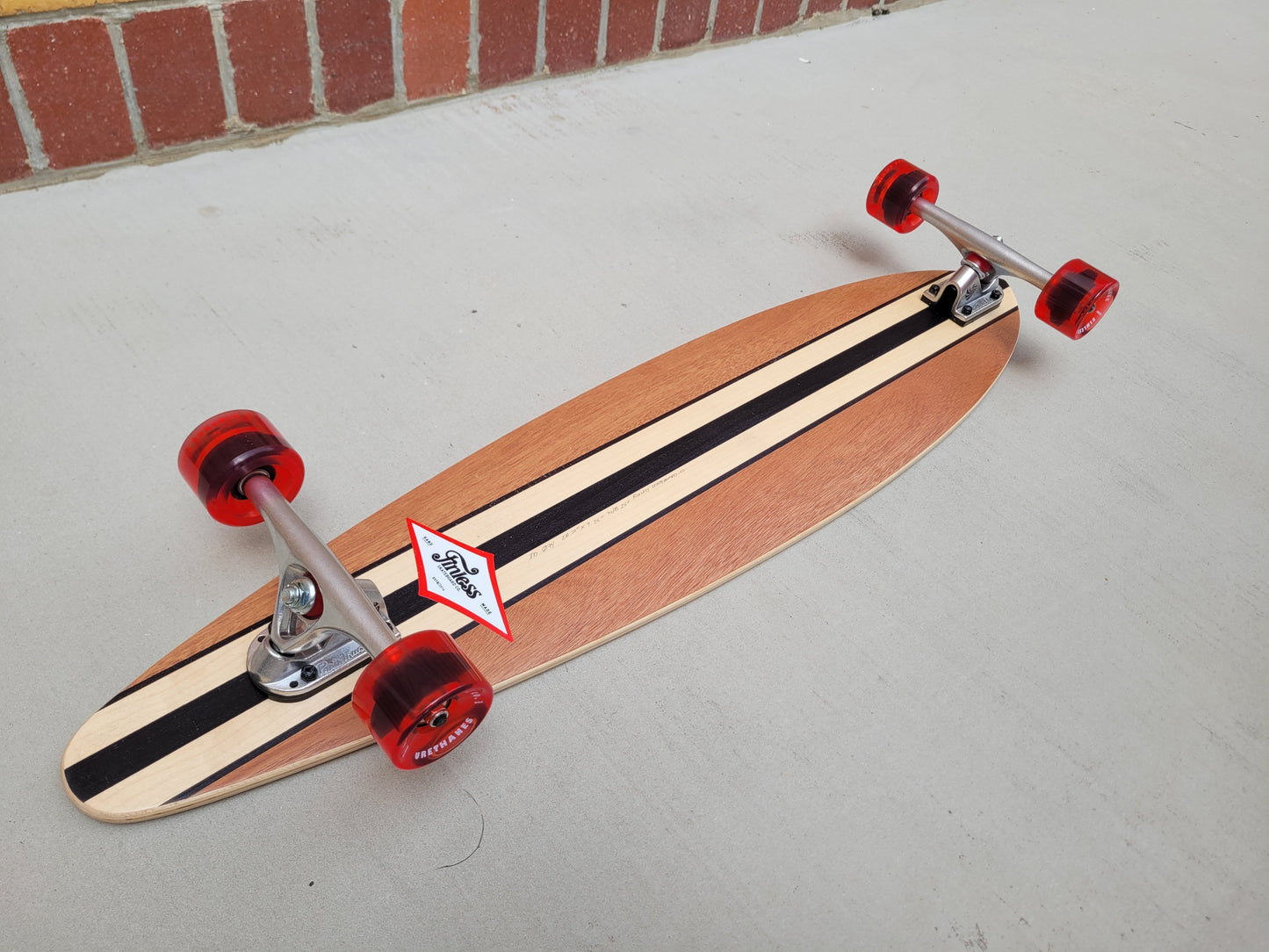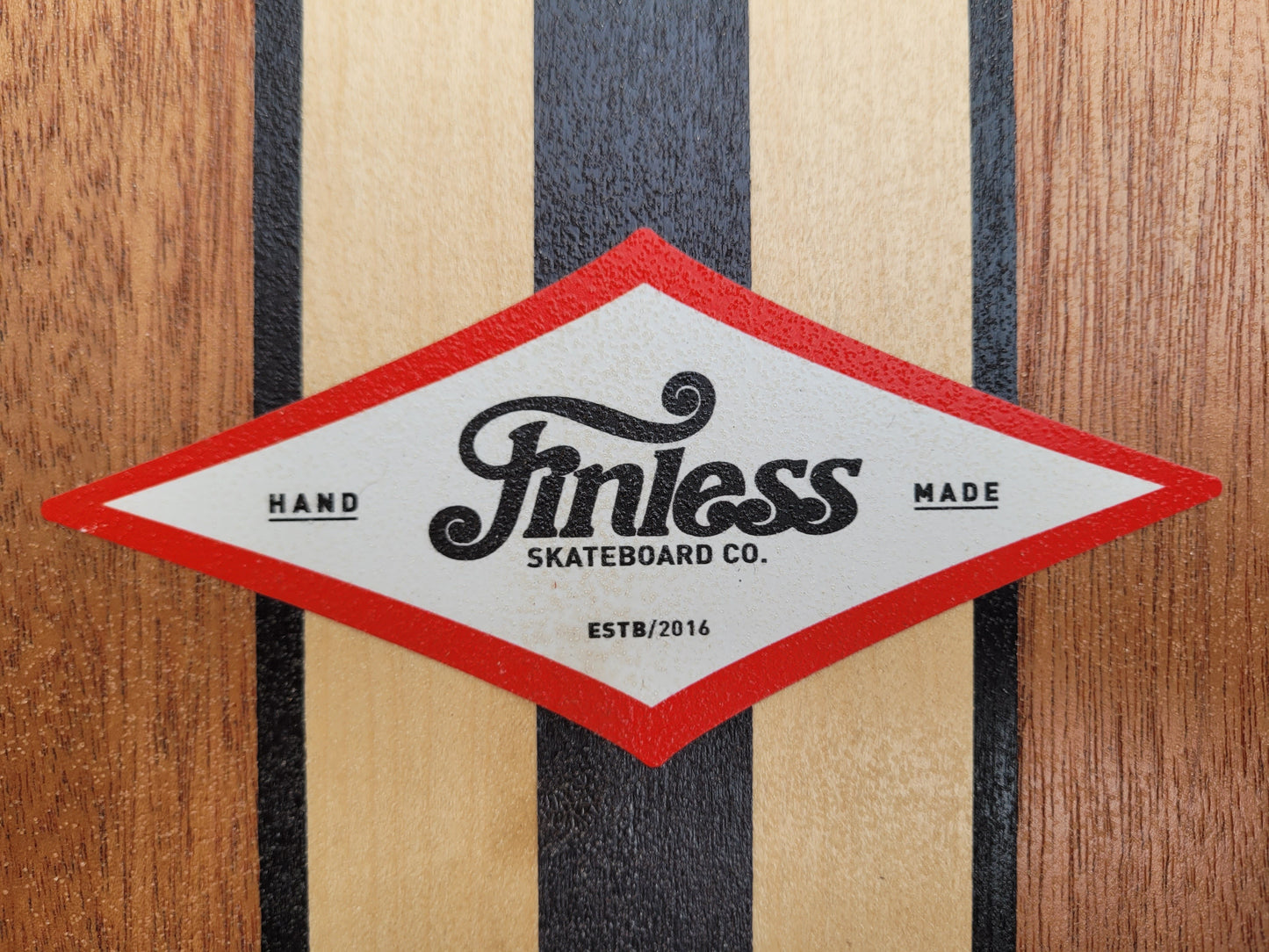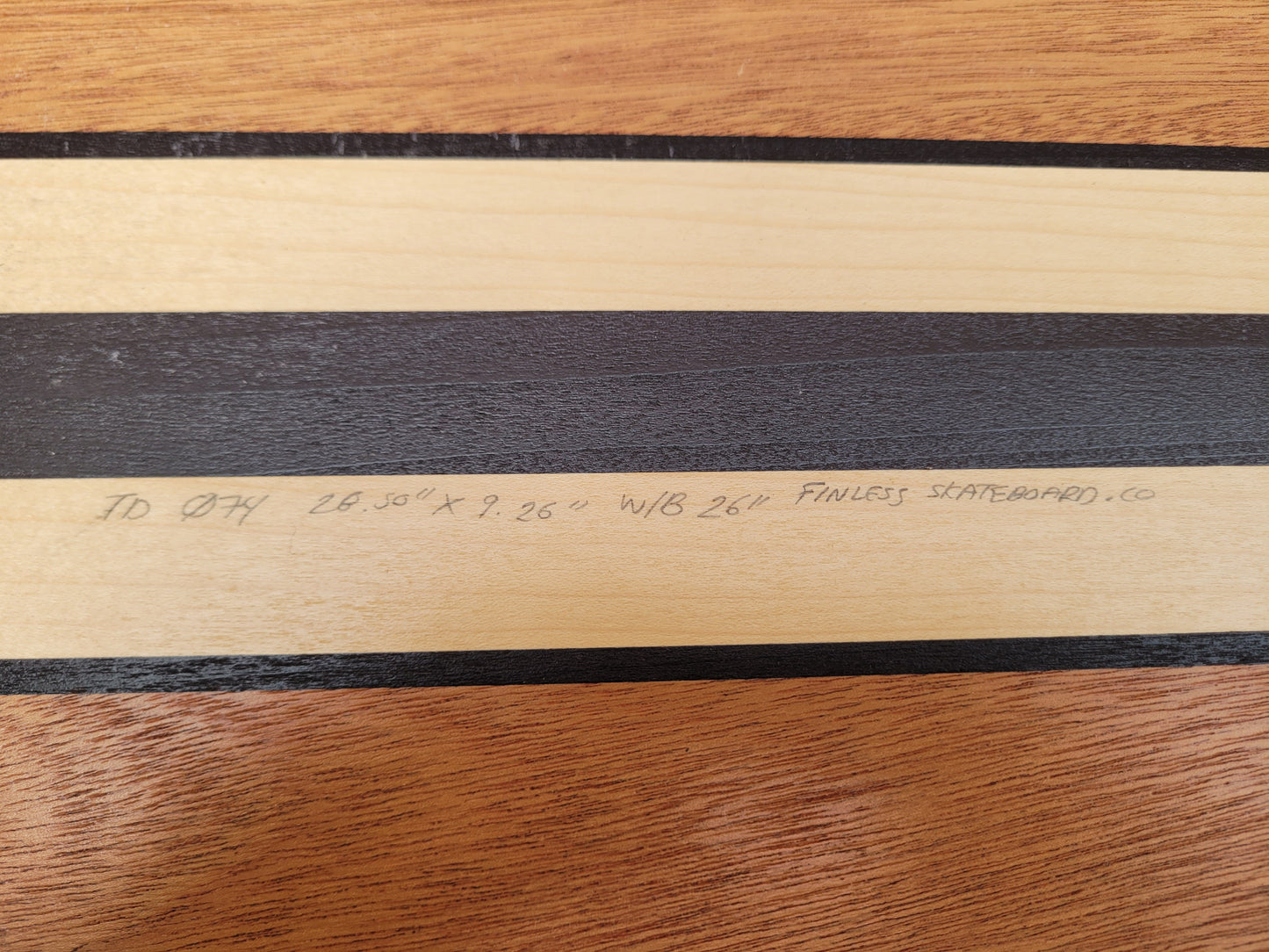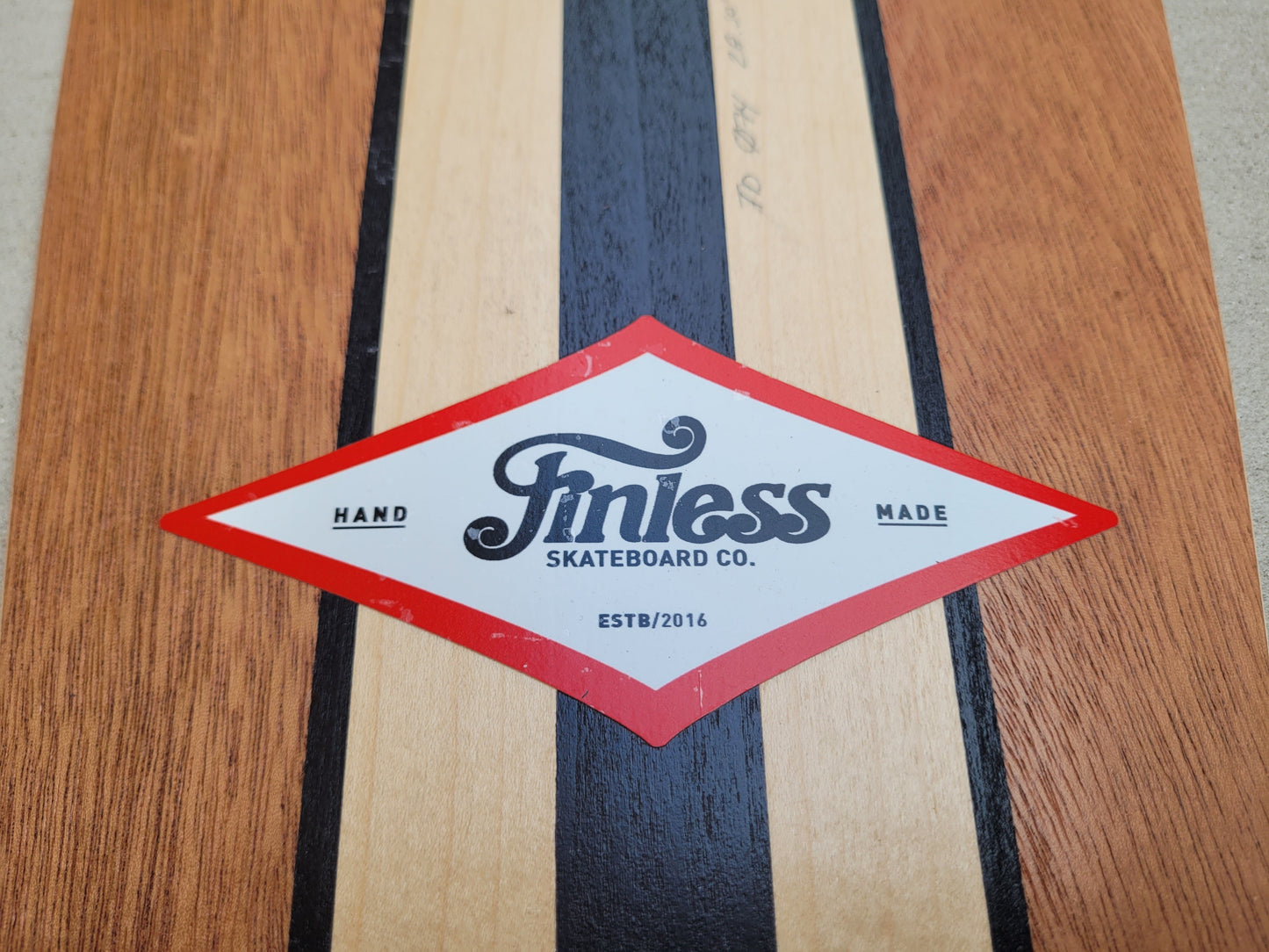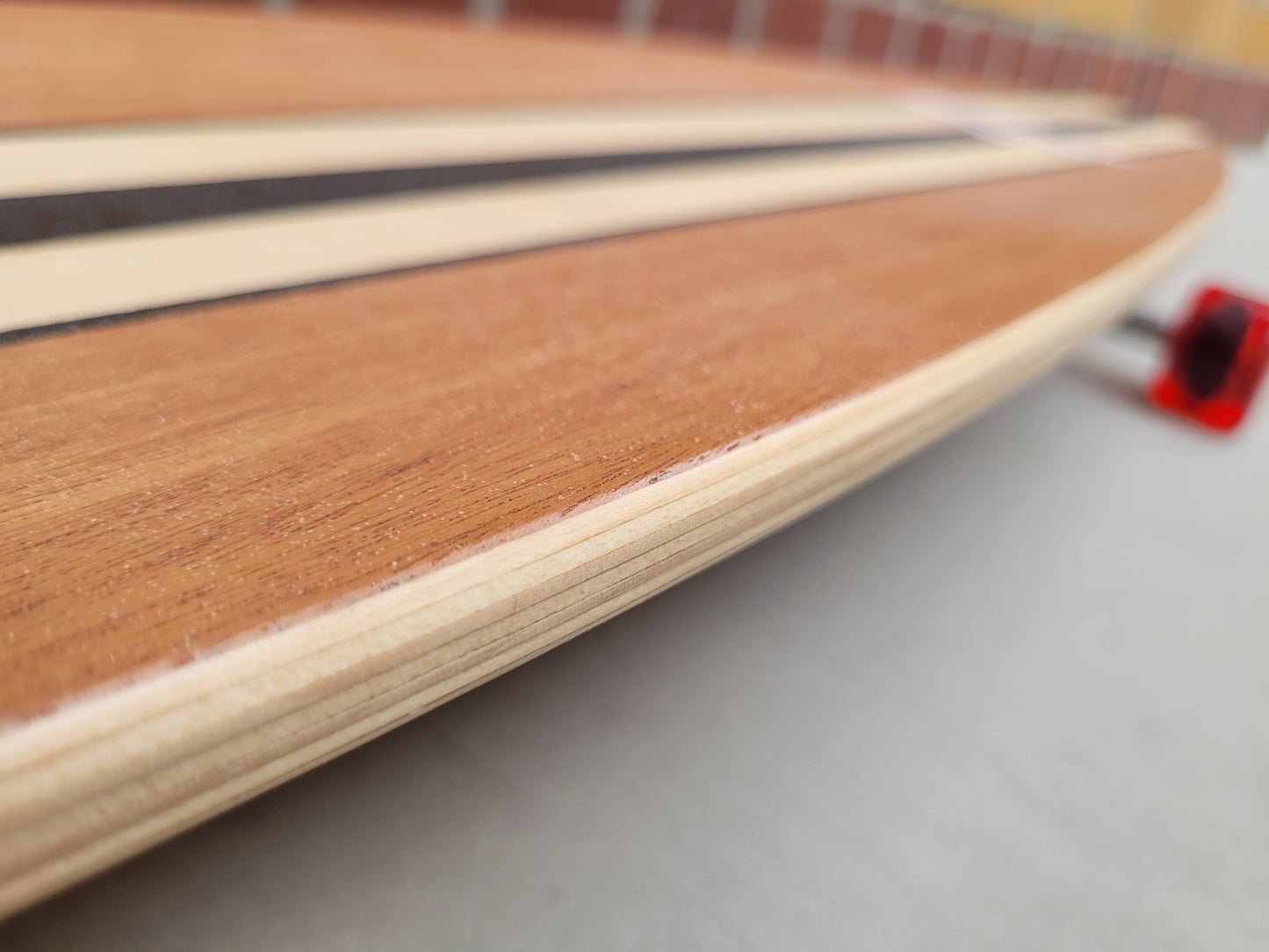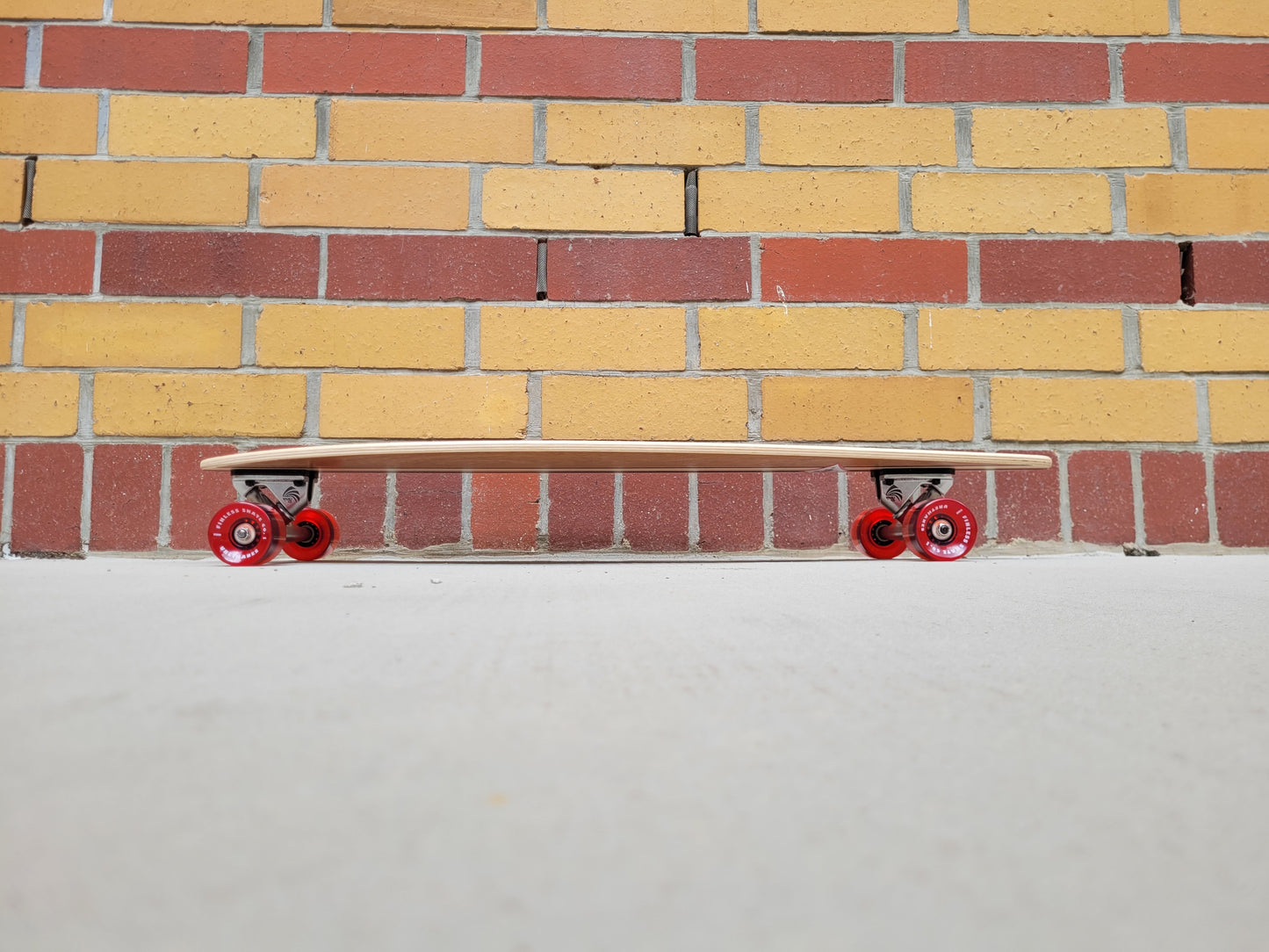 Quality for all
At Skatebruh, we take pride in offering high quality skateboards at an affordable price. As we manufacture our own line of skateboards, our team is able to cut out the middle man and sell our boards directly to you. This allows us to have a tight quality control over our products while offering competitive prices.
Our experience from manufacturing skateboards enables us to conduct strict quality checks on the brands we work with, making sure that each board sold meets the standards of our team.