Regular price
$185.00 USD
Regular price
Sale price
$185.00 USD
Unit price
per
Sale
Sold out
Introducing JMKRIDE Freeskates: Unleash Your Skating Passion with Unrivaled Performance
Experience the thrill of freeskating like never before with the revolutionary JMKRIDE Freeskates. Crafted with precision and designed for the modern skater, our freeskates offer an unparalleled blend of style, durability, and exceptional performance. Elevate your skating journey and make every ride an unforgettable adventure.
Complete Set for Ultimate Performance A JMKRIDE Freeskates set is a symphony of finely engineered components that come together to provide you with an exceptional skating experience. Each set includes meticulously crafted wheels, bearings, trucks, decks, and our signature grip tape, all designed to work seamlessly in harmony.
Aircraft-Grade Aluminium Decks Our decks redefine strength and style. Constructed from premium aircraft-grade aluminium, they ensure a lightweight yet sturdy platform for your skating endeavours. The sleek and vibrant paint finish not only adds a touch of elegance but also enhances the durability of the deck.
High-Strength Steel Trucks Dominate the streets with confidence using our high-strength steel trucks. Engineered for resilience and agility, these trucks provide the perfect balance between stability and manoeuvrability. The striking paint finish not only complements the overall aesthetics but also acts as a testament to their robustness.
Custom ABEC-7 Quality Bearings Smooth, seamless, and built to last. Our custom-made ABEC-7 quality bearings redefine your skating experience. Designed with integrated spacers, these bearings offer enhanced durability and ensure consistent performance, whether you're carving curves or blazing downhill trails.
78a High-Quality PU Wheels with Center-Set Hub Our 78a high-quality PU wheels are a masterpiece of innovation. Sized at 73x43mm, these wheels strike the perfect equilibrium between grip and glide. The centre-set hub design further enhances stability, making them your ideal companions for carving, flatland tricks, bowls, and high-speed downhill adventures.
Custom Freeskate Grip Tape Step onto your freeskates with confidence, thanks to our specially designed grip tape. Engineered to cater to the unique demands of freeskating, it provides an exceptional level of traction, allowing you to explore your limits without compromise.
Proformance Wheels for Instant Thrills Unleash your passion for freeskating with our Proformance wheels. Designed to hit the ground rolling at their peak, these wheels require no break-in period. Carve through your favourite spots, conquer bowls with finesse, embrace flatland creativity, and charge downhill with confidence, all right out of the box.
JMKRIDE Freeskates are more than just skates; they're an extension of your passion and style. From their meticulously crafted components to their awe-inspiring performance, every element is a testament to our dedication to your skating satisfaction. Elevate your freeskating experience and explore new horizons with JMKRIDE Freeskates. The streets are calling – are you ready to answer?
Share
Shipping

Free island wide delivery for orders above $100

Local delivery takes 1-3 working days
Return policy

Each product undergoes strict quality checks by us before it gets sent out, in an unlikely event that an item is damaged or defective upon delivery do reach out to us and we'll provide assistance to the best of our ability :)

Email: skatebruhsg@gmail.com

Whatsapp: +65 97321373
View full details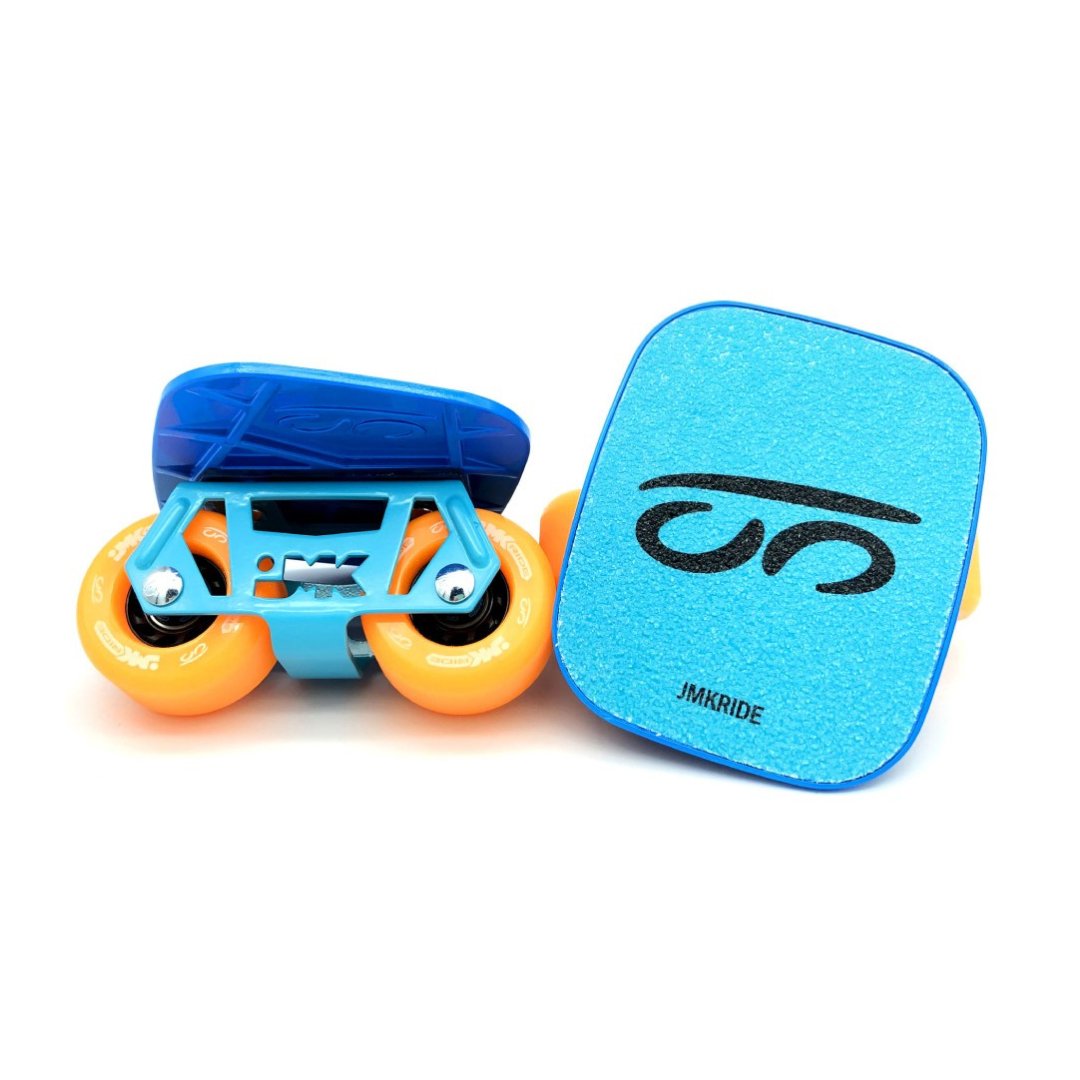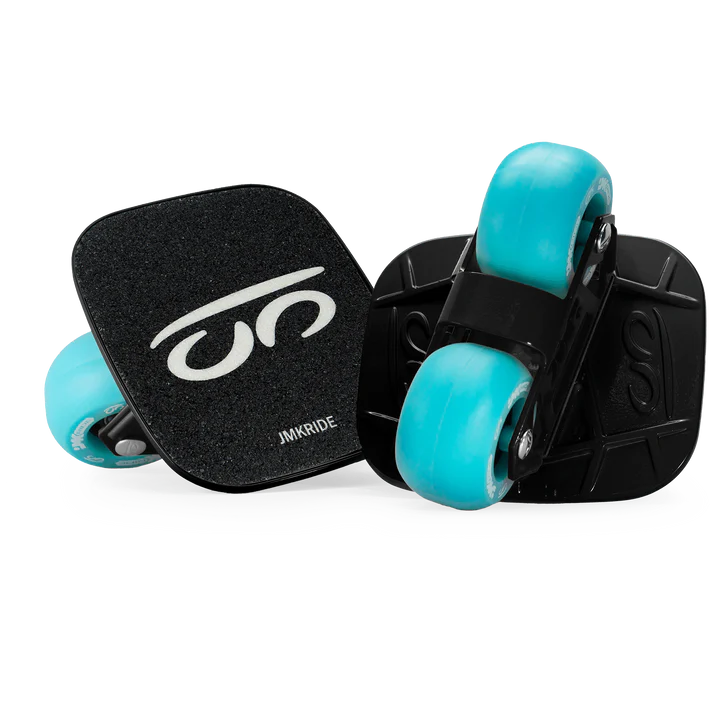 Meticulously Designed
Our skate's design is the product of three years of design iteration and consultation by expert freeskaters around the world. We created a skate that is easier to learn on, and better for advanced tricks. Our design is overall superior for beginners and experts alike.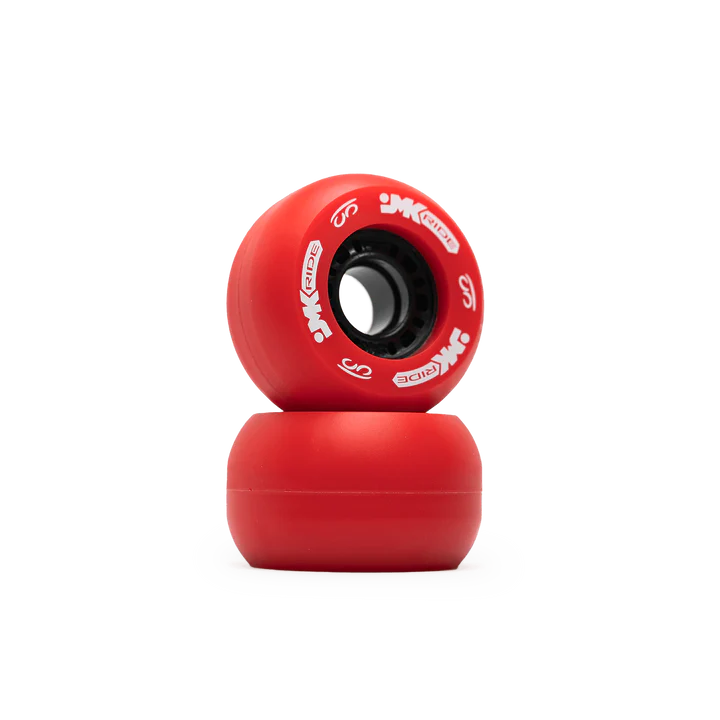 Innovative Technology
Our rounded Proformance wheels are a unique innovation. They give our skates that signature smooth and flowy feeling. Think surfing meets rollerblading, and you'd be getting close.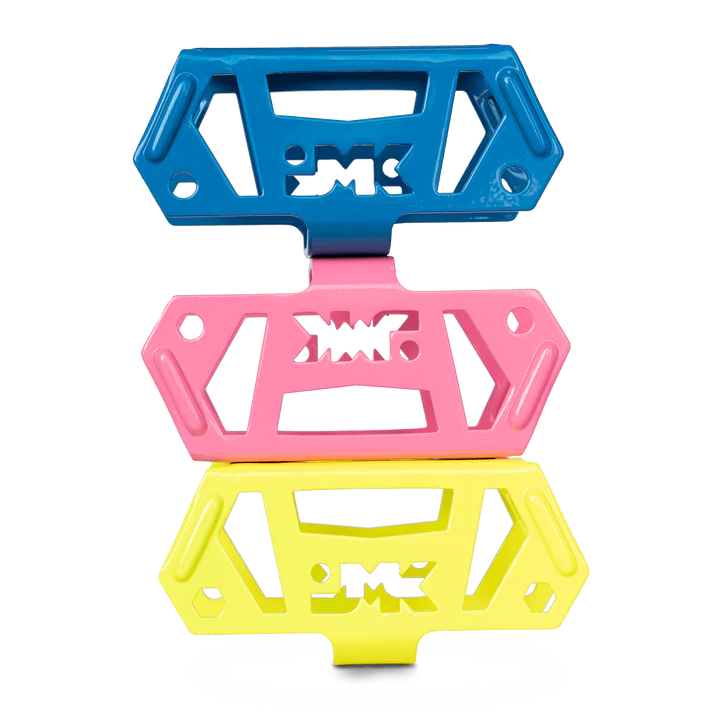 Durable and Long Lasting
Our trucks are made from super-durable steel painted with beautiful sleek colors. The high-strength steel lowers the skate's center of mass, giving the skate enhanced stability, critical for speeds and bumpy roads.
Quality for all
At Skatebruh, we take pride in offering high quality skateboards at an affordable price. As we manufacture our own line of skateboards, our team is able to cut out the middle man and sell our boards directly to you. This allows us to have a tight quality control over our products while offering competitive prices.
Our experience from manufacturing skateboards enables us to conduct strict quality checks on the brands we work with, making sure that each board sold meets the standards of our team.