Regular price
$185.00 USD
Regular price
Sale price
$185.00 USD
Unit price
per
Sale
Sold out
UMA Cody Chapman pro model 8.75" Undercurrent Series
Our Experience 
These UMA cruisers have been an absolute joy to cruise around town with! Not only do they look stunning, they felt absolutely amazing under our feet during our test runs. 
Let's start with the basics; the deck. UMA Landsleds exploded in the skateboarding industry after being founded by ex-Element pro skater Evan Smith together with creative head Thomas Campbell. As such, each UMA Landsleds deck offers unmatched durability; hey you know it's gotta be good if an ex-Element pro skater skates it!
Moving down to the trucks, we've paired these cruisers with our very own Skatebruh 5.5" matte black corrosion resistant trucks. We chose a wider hanger construction to give riders additional stability at higher speeds; yes you can now bomb that gnarly hill you've been dreaming of. Even if you're not an adrenaline junky, we're certain you'll appreciate the added stability of these trucks for you chill cruises and daily commute!
To finish off the set up, we've paired Rebirth Macaron wheels to provide a grippy but snappy ride feel. Size does matter when it comes to wheels... Ahem, anyways at 60mm in diameter and 43mm Contact Patch these wheels are big enough to roll over most obstacles we faced when skating while still being light enough to perform ollie's over those dreaded drain grills and curbs. These Rebirth wheels also offer a rounded lip construction making them really easy to break into slides on command while offering maximum durability since their wheel lips are less prone to chipping and tears.
We've had plenty of fun testing these boards and we hope you do too! Check out these cruisers by UMA Landsleds today :D
Art by Misato Suzuki
Misato Suzuki is a painter and designer whose work integrates nature and culture, threading together contemporary life and the living world. A contemplative artist with a highly stylized approach, her work is connected to specific people and places. Misato was born in Aomori, a city in the northernmost part of Japan. Her work is influenced by her time spent near the ocean and surrounded by forest, and greenery. She currently lives and works in Southern California, where that landscape and culture have entered her paintings, drawings and designs
*NOTE*
[PRO variants come with Rebirth Wheels and Bearings Spacers (for added durability) while CLASSIC variants do not!]
Specifications
- 8.75" x 32.8" / 14.3" WB
- Clear griptape
- Rebirth Macaron wheels 60mm X 43mm, 78A durometer
Or
- Black Koston A+ Solo 62mm 80a wheels
Or
- White Skatebruh 62mm 80a Wildcat wheels 
- Koston Abec-7 speed cream lubricated bearings
- Skatebruh Bearing Spacers 
- Matte Black 5.5" Skatebruh Trucks
Share
Hand assembled with care

Each complete board we send out has been hand assembled by our Skatebruh team. This allows us to conduct strict quality control over our products making sure that every board we send out is ready to shred right out of the box!
Shipping

Free island wide delivery for orders above $100

Local delivery takes 1-3 working days
Return policy

Each product undergoes strict quality checks by us before they get sent out, in the unlikely event that an item is damaged or deffective upon delivery do reach out to us and we'll provide assistance to the best of our ability :)

Email: skatebruhsg@gmail.com

Whatsapp: +65 9732 1373
View full details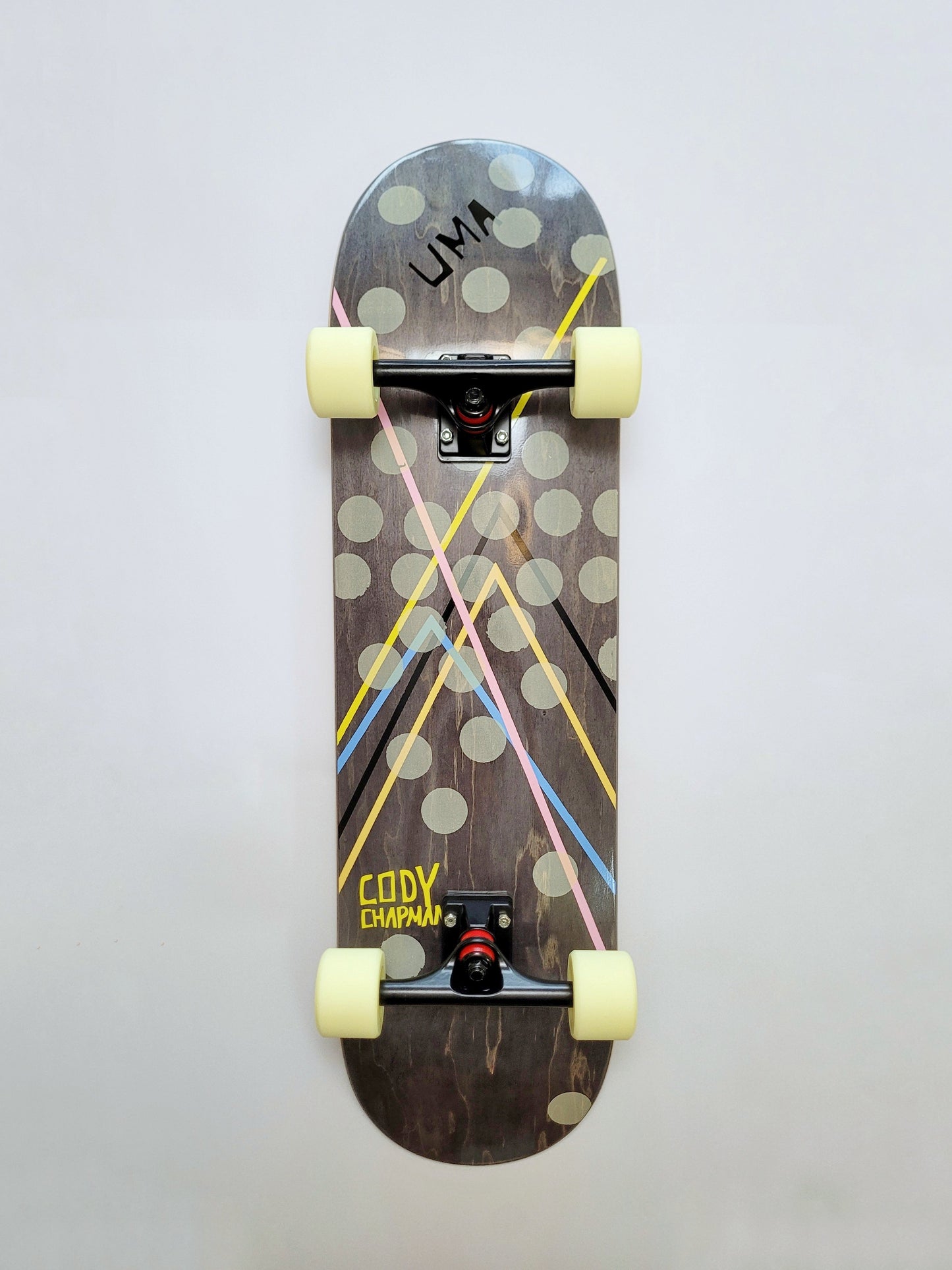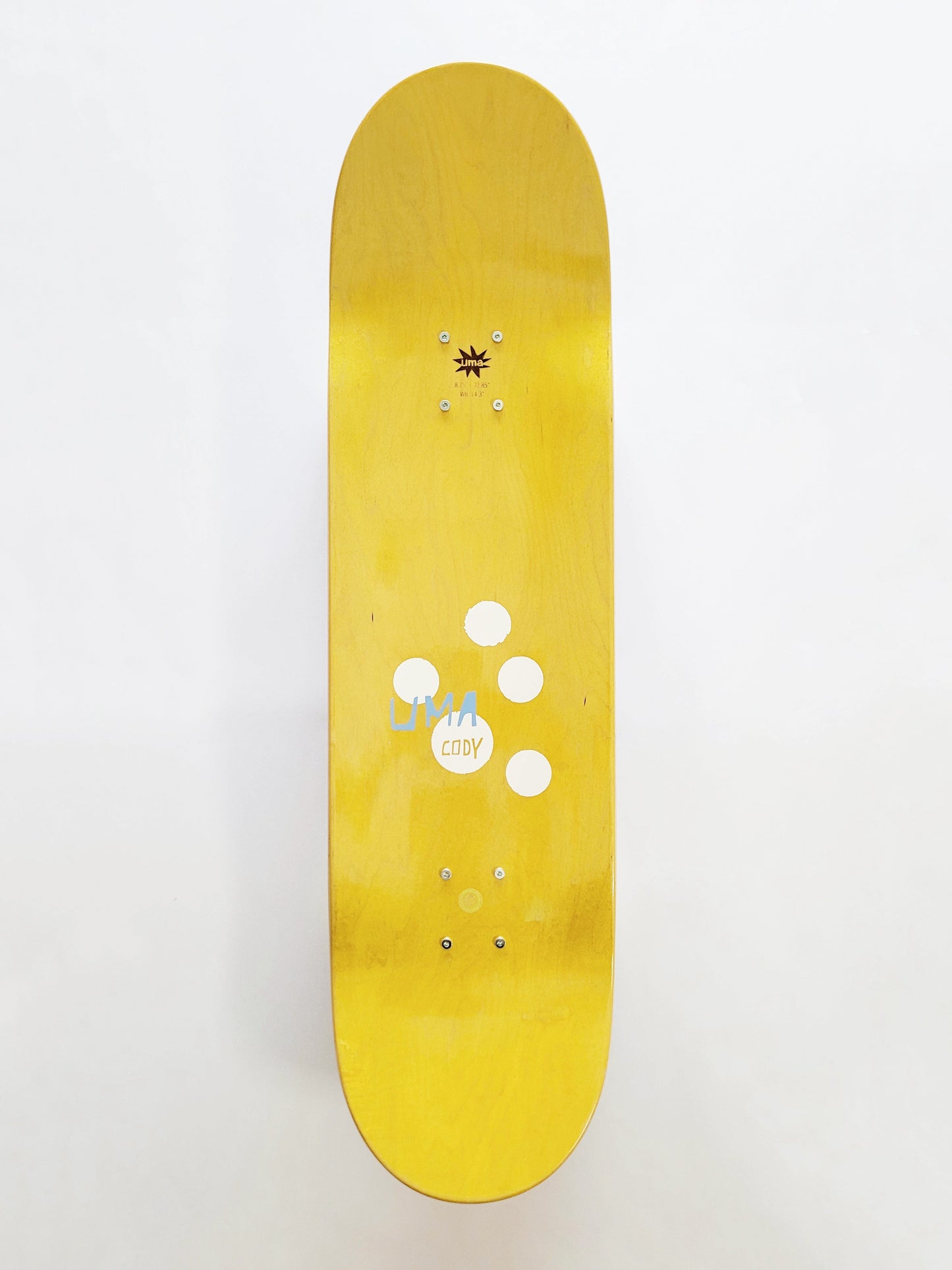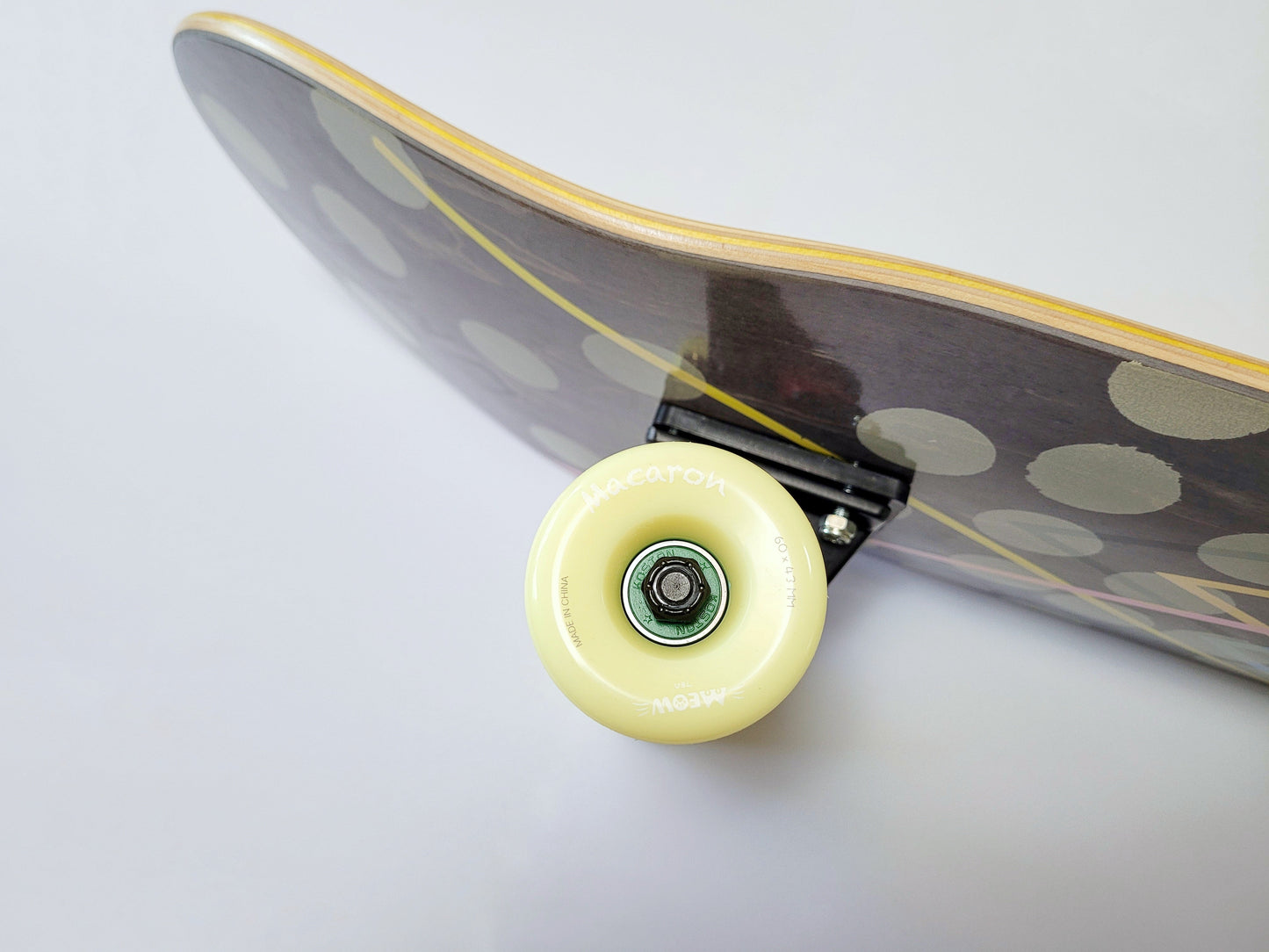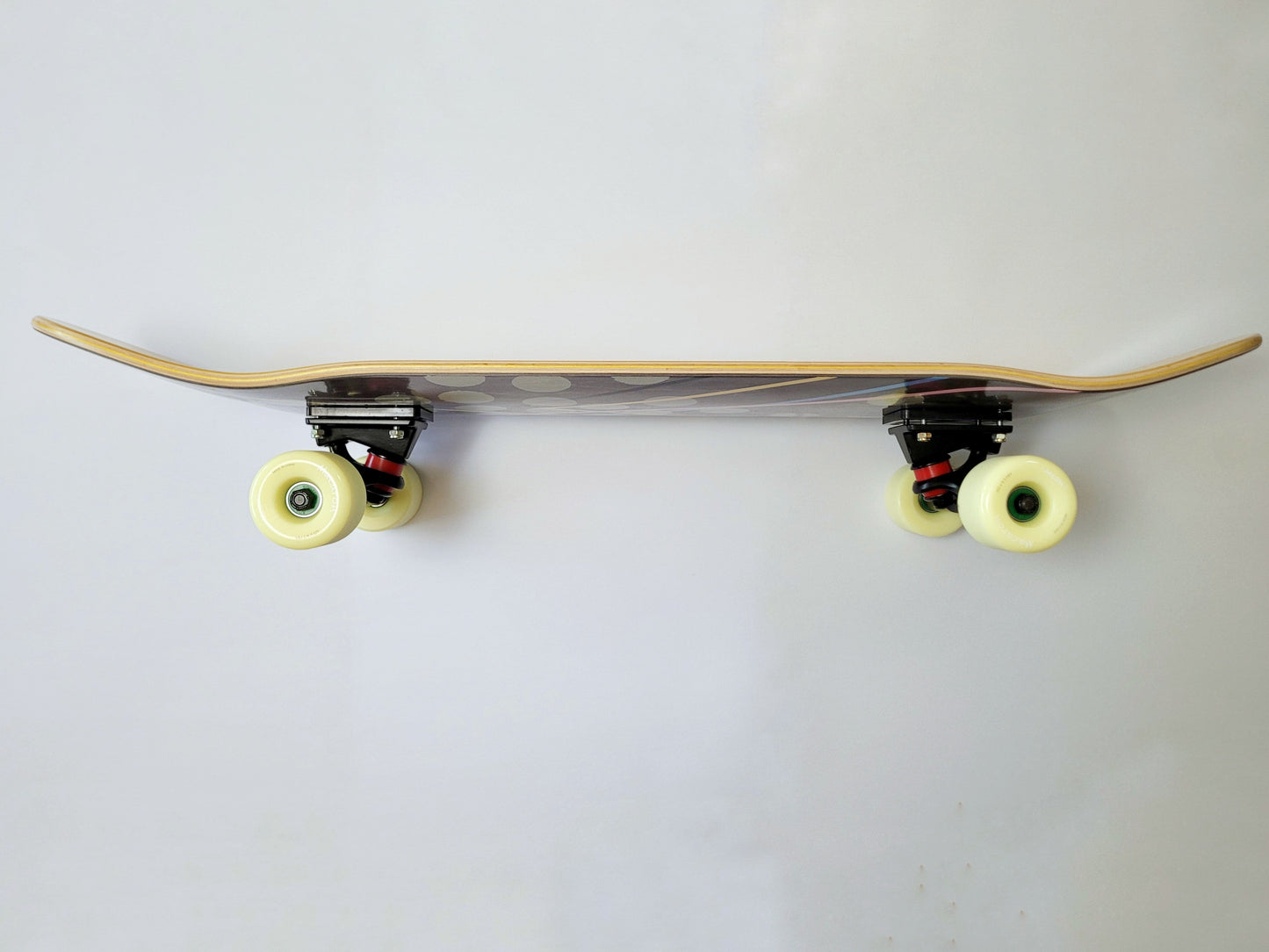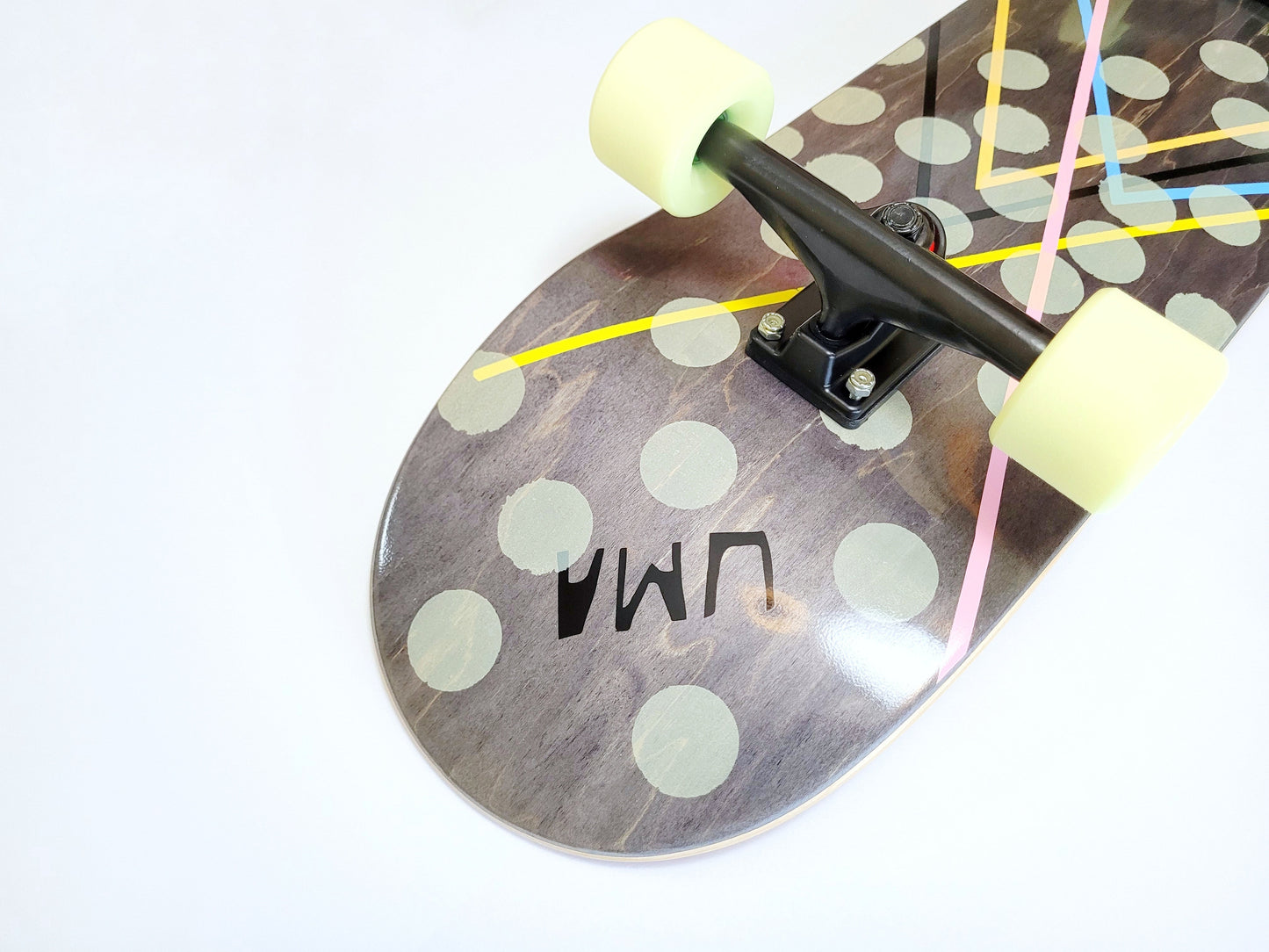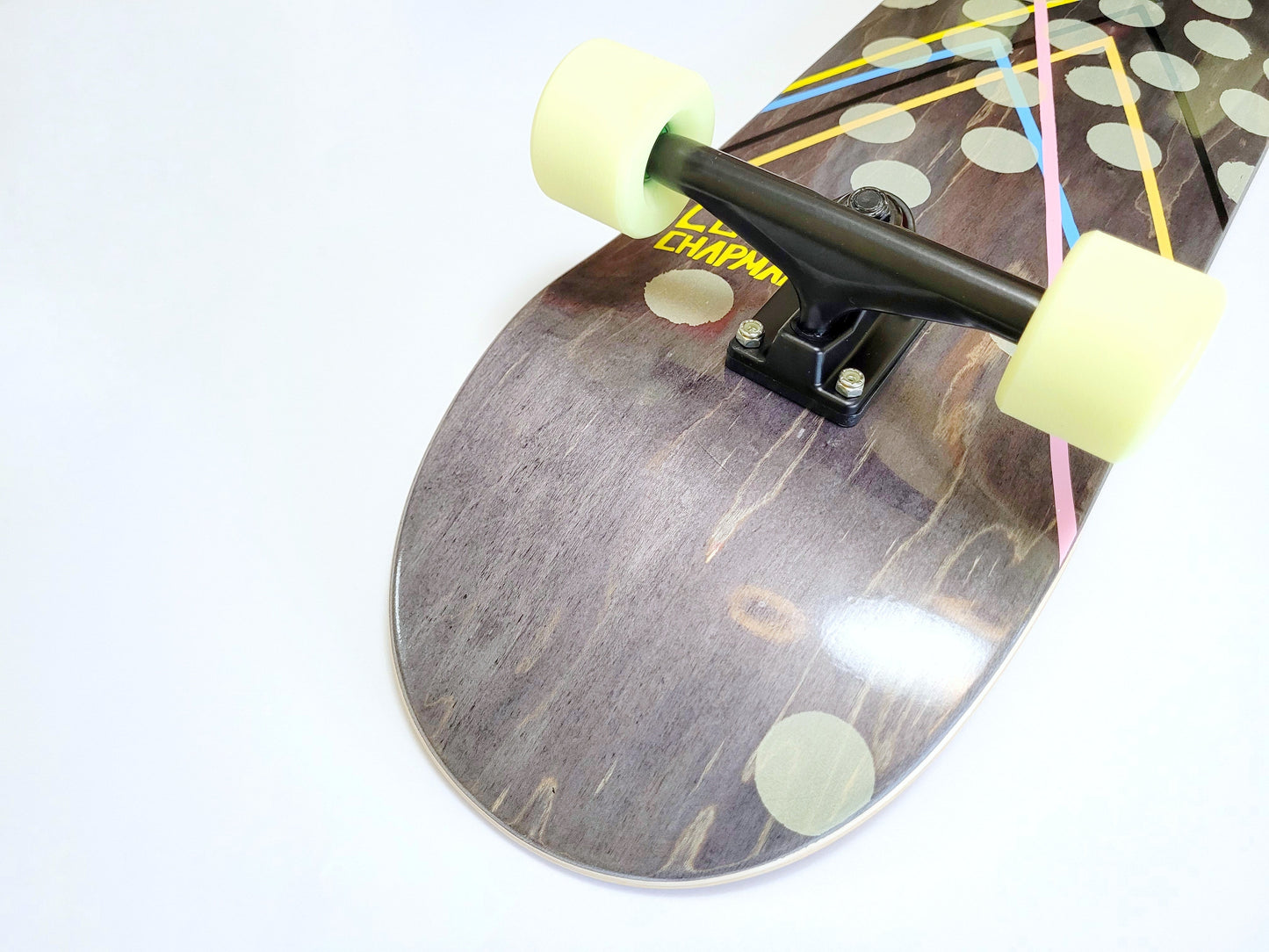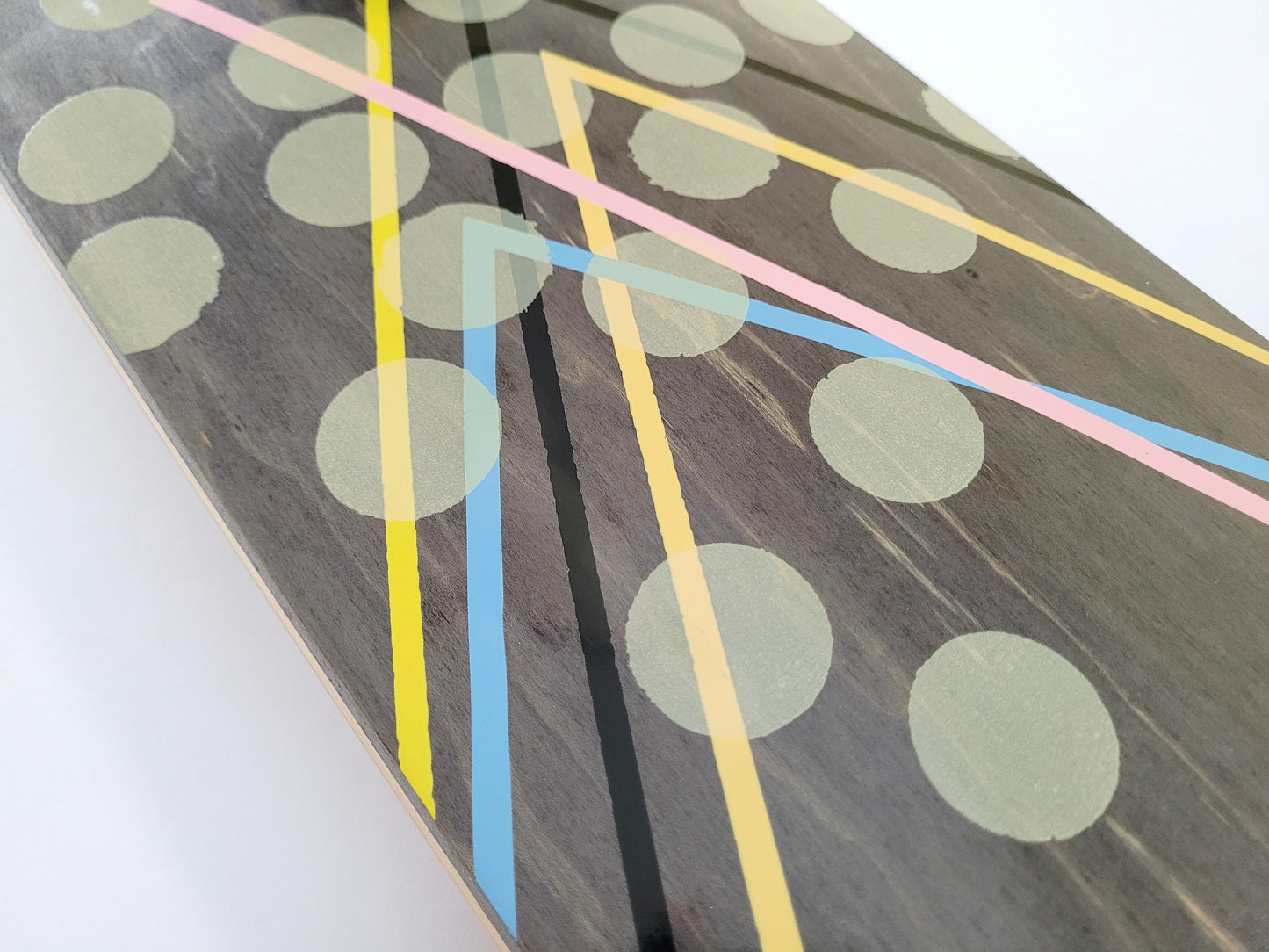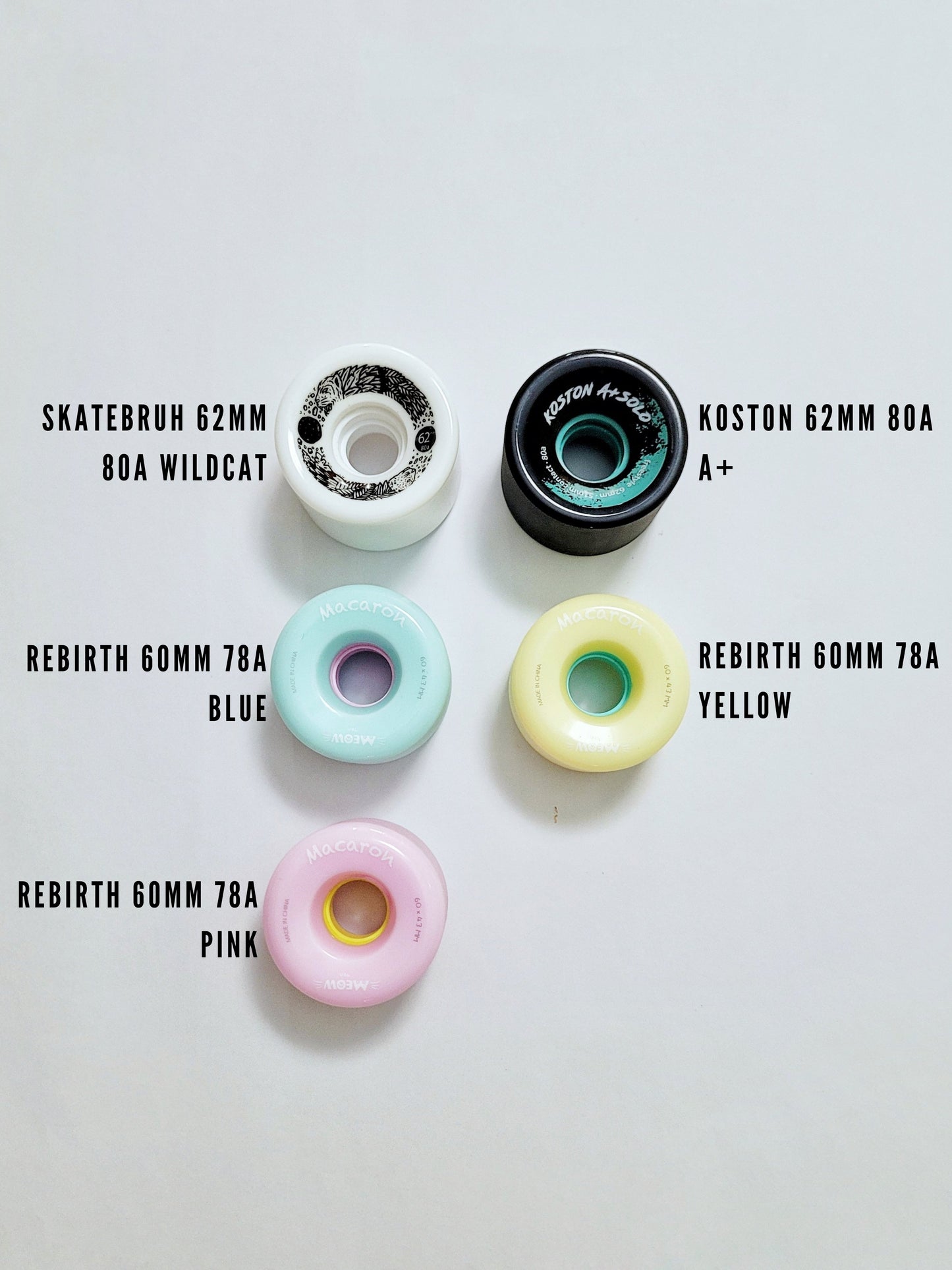 Quality for all
At Skatebruh, we take pride in offering high quality skateboards at an affordable price. As we manufacture our own line of skateboards, our team is able to cut out the middle man and sell our boards directly to you. This allows us to have a tight quality control over our products while offering competitive prices.
Our experience from manufacturing skateboards enables us to conduct strict quality checks on the brands we work with, making sure that each board sold meets the standards of our team.