Regular price
$122.00 USD
Regular price
Sale price
$122.00 USD
Unit price
per
Sale
Sold out
*NOTE* The Matte Black Koston 5.25 trucks have been sold out & we'll be using 5.25" Skatebruh Polished Skateboard Trucks instead for your orders 
Components: 
- Koston 8.0"/8.25" 7 ply Canadian maple deck
- Koston 5.25" Hollow Kingpin trucks
- Skatebruh Paragon AF Formula wheels 54mm 101a
- Koston Abec-7 Speed cream lubricated bearings
- Skatebruh Block Logo griptape
 2001: A Space Odyssey is a 1968 epic science fiction film produced and directed by Stanley Kubrick. The screenplay was written by Kubrick and Arthur C. Clarke, and was inspired by Clarke's 1951 short story "The Sentinel" and other short stories by Clarke. A novel released after the film's premiere was in part written concurrently with the screenplay. The film, which follows a voyage to Jupiter with the sentient computer HAL after the discovery of an alien monolith affecting human evolution, deals with themes of existentialism, human evolution, technology, artificial intelligence, and the possibility of extraterrestrial life.
The film is noted for its scientifically accurate depiction of space flight, pioneering special effects, and ambiguous imagery. Kubrick avoided conventional cinematic and narrative techniques; dialogue is used sparingly, and there are long sequences accompanied only by music. The soundtrack incorporates numerous works of classical music, among them Also sprach Zarathustra by Richard Strauss, "The Blue Danube" by Johann Strauss II, and works by Aram Khachaturian and György Ligeti.
The film received diverse critical responses, ranging from those who saw it as darkly apocalyptic to those who saw it as an optimistic reappraisal of the hopes of humanity. It was nominated for four Academy Awards, with Kubrick winning for his direction of the visual effects. The film is widely regarded as one of the greatest and most influential films ever made. In 1991, it was deemed "culturally, historically, or aesthetically significant" by the United States Library of Congress and selected for preservation in the National Film Registry.
Share
Hand assembled with care

Each complete board we send out has been hand assembled by our Skatebruh team. This allows us to conduct strict quality control over our products making sure that every board we send out is ready to shred right out of the box!
Shipping

Free island wide delivery for orders above $100

Local delivery takes 1-3 working days
Return policy

Each product undergoes strict quality checks by us before they get sent out, in the unlikely event that an item is damaged or deffective upon delivery do reach out to us and we'll provide assistance to the best of our ability :)

Email: skatebruhsg@gmail.com

Whatsapp: +65 9732 1373
View full details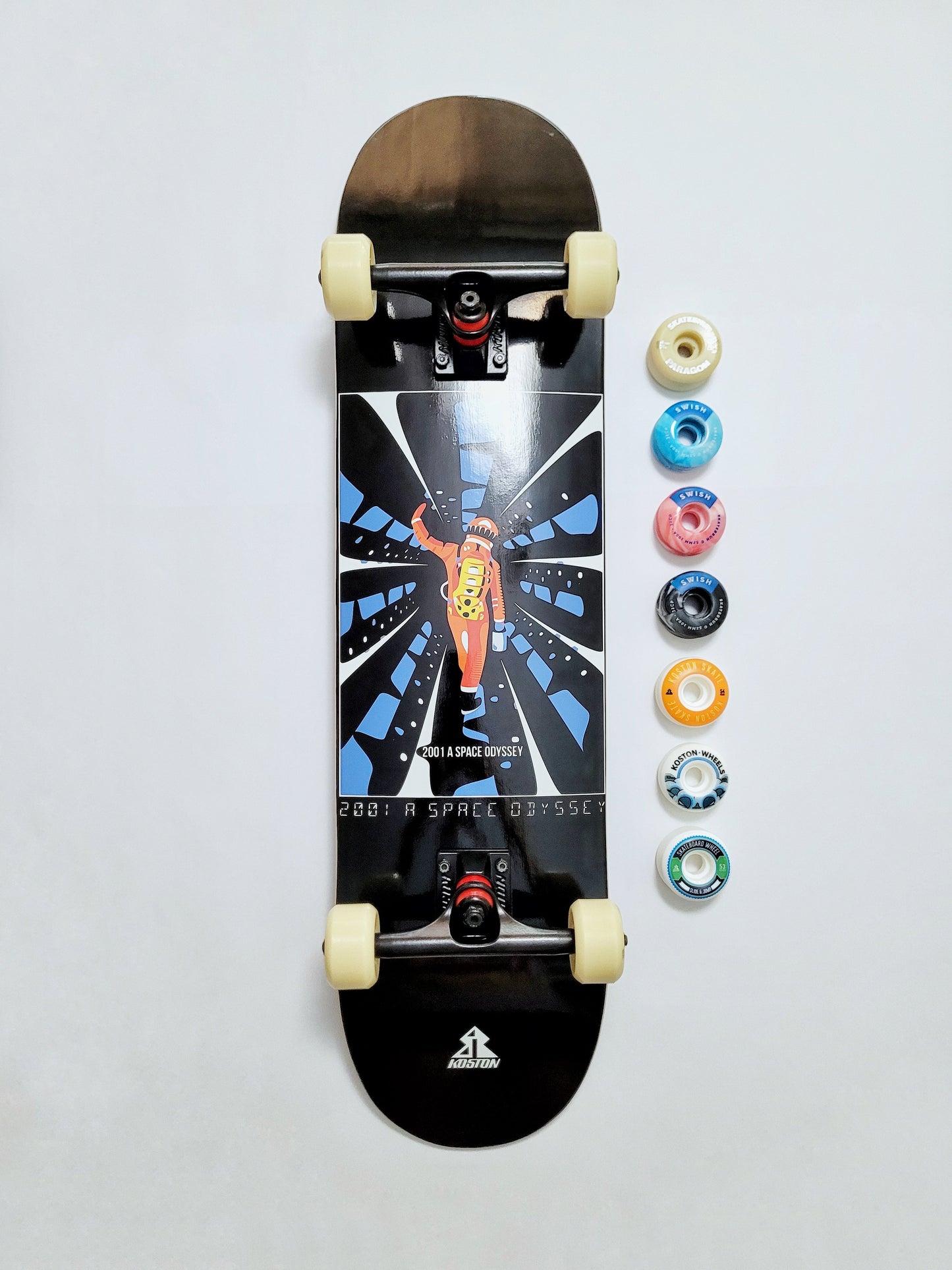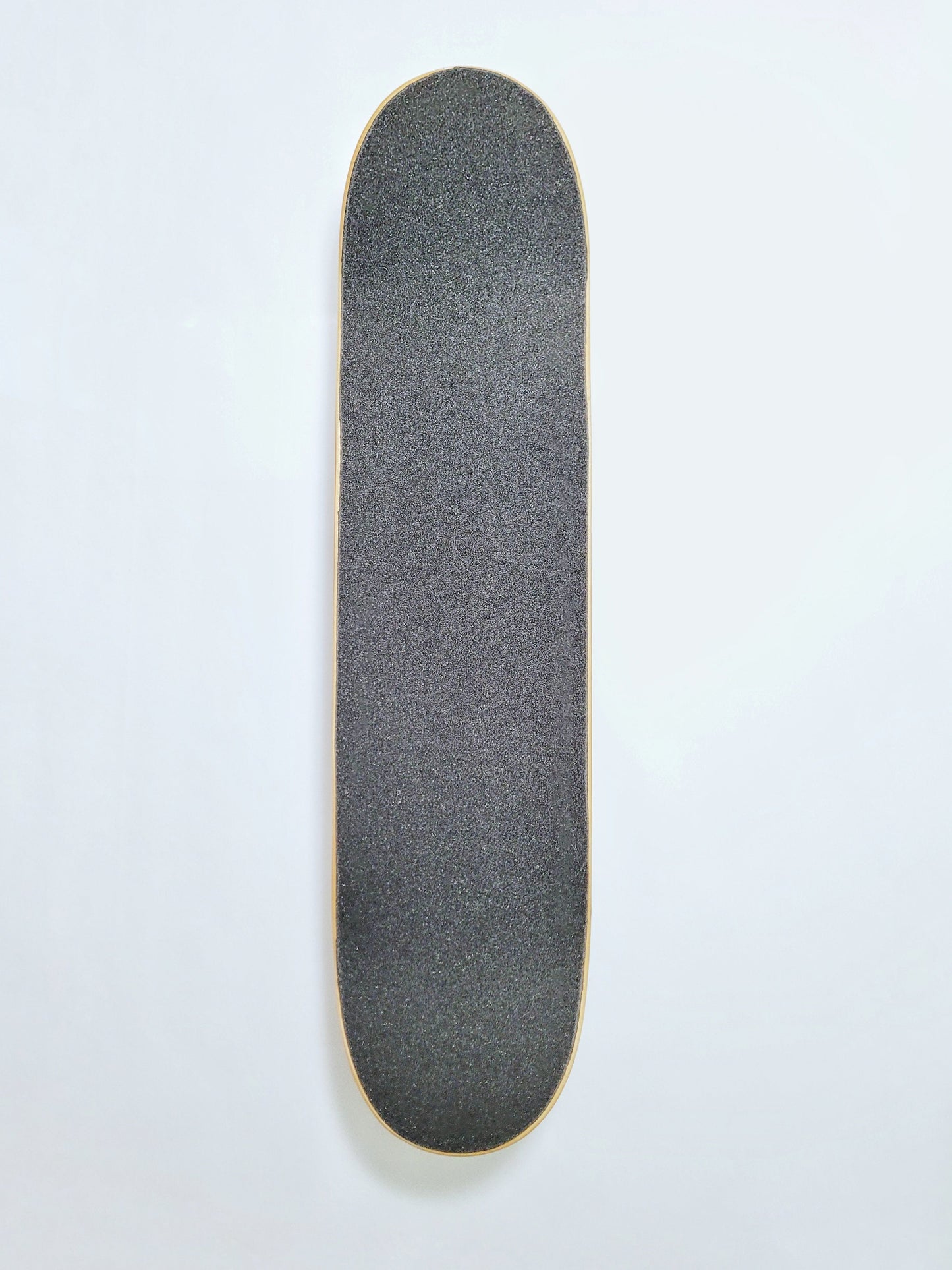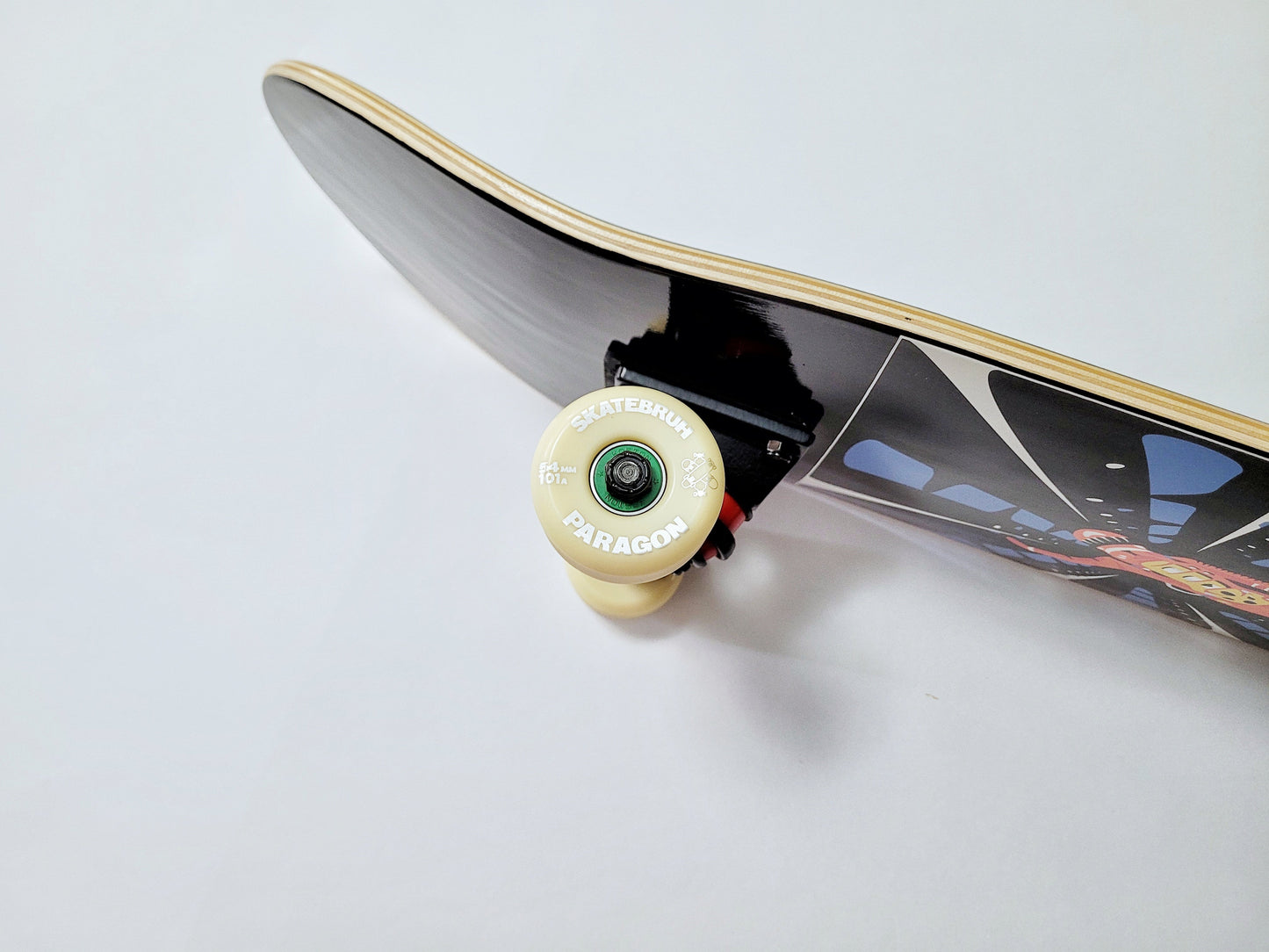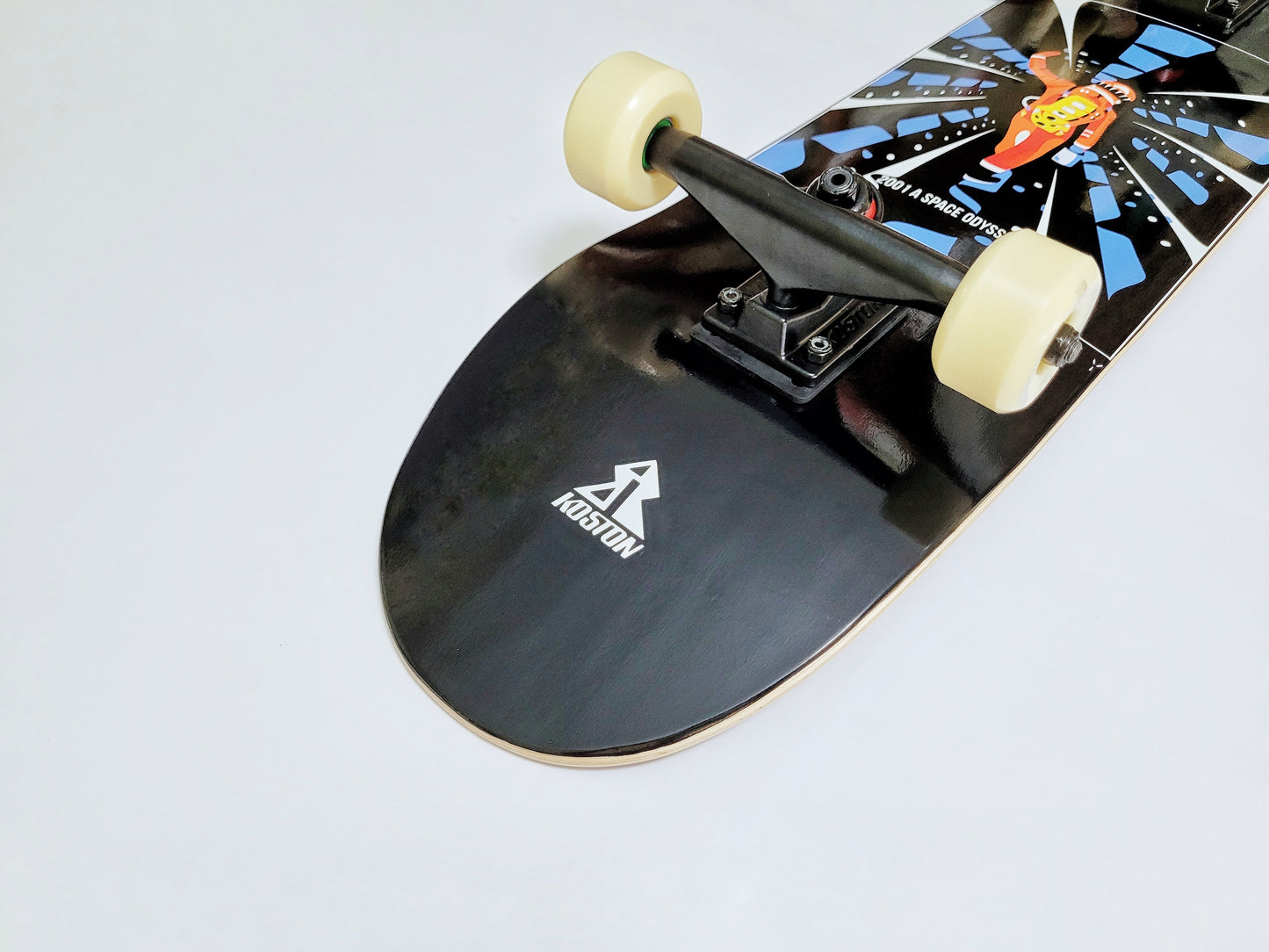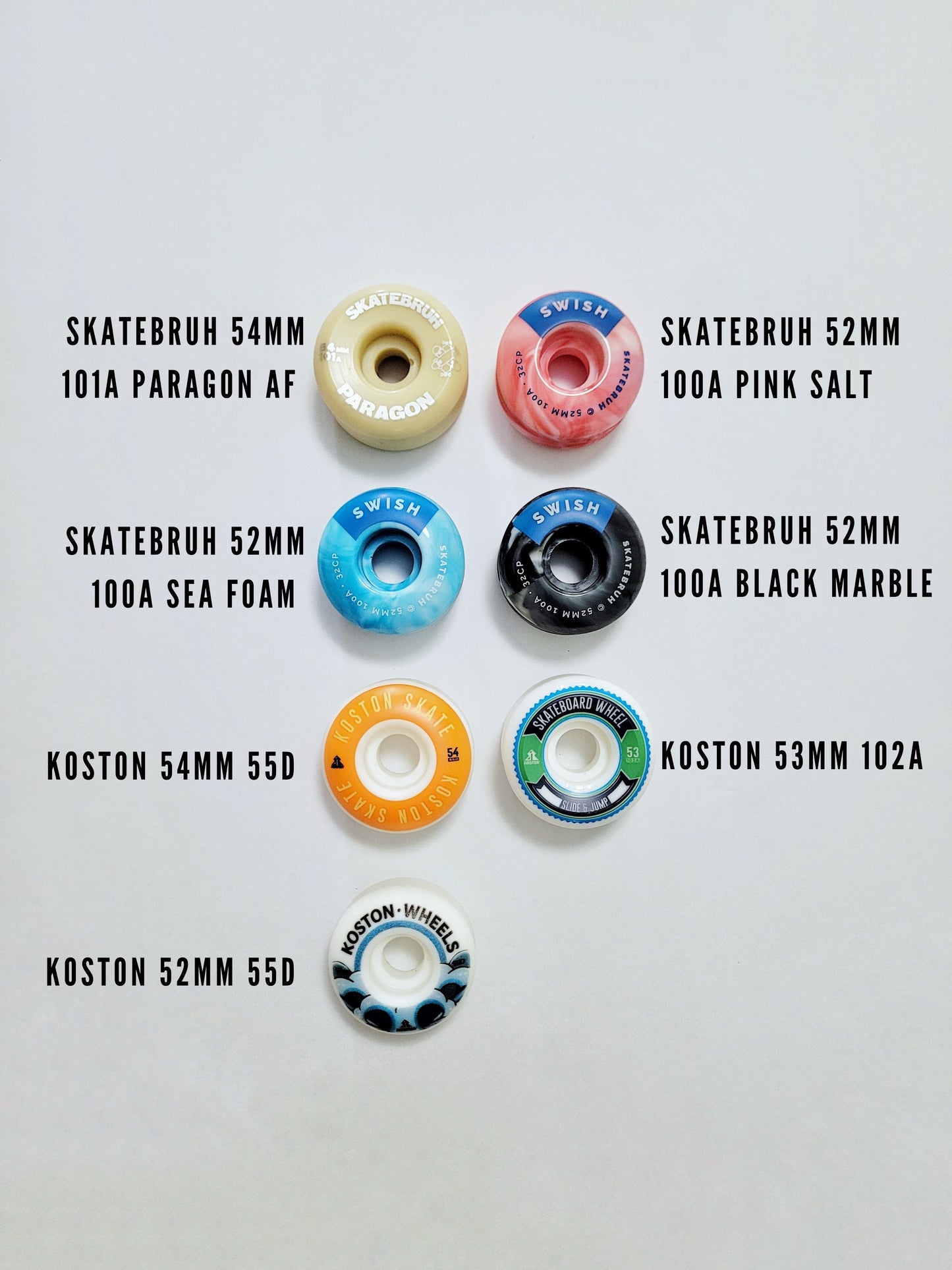 Koston 'A Space Odyssey' Skateboard
Amazing Skateboard
Cool design. Have yet to try out but seems to be of really good quality
Quality for all
At Skatebruh, we take pride in offering high quality skateboards at an affordable price. As we manufacture our own line of skateboards, our team is able to cut out the middle man and sell our boards directly to you. This allows us to have a tight quality control over our products while offering competitive prices.
Our experience from manufacturing skateboards enables us to conduct strict quality checks on the brands we work with, making sure that each board sold meets the standards of our team.