Regular price
Sale price
$59.00 USD
Unit price
per
Sale
Sold out
The Shophouse story:
The latest addition to our Singapore Series, we've collaborated with @jlron to come up with a new pocket sized cruiser for your daily adventures. Best known for his attention to fine details, the illustration of the shophouse is riddled with intricate details. This juxtaposed with the clean white background creates a refreshing sleek look altogether.
Shophouses in Singapore are timeless architectural icons that are still widely used for residential and commercial purposes across the island. Shophouses have remained as a visible canvas depicting Singapore's fascinating multicultural and architectural influences over the years.
The bold use of color and fancy tiles, as well as a unique mix of Chinese, Malay, and European elements make shophouses one of the most eye-catching artifacts of Singapore's rich history.
Specifications:
- Length 70cm / 27.5 inches
- Width 21cm/ 8.25 inches
- Black Skatebruh Griptape
Skatebruh Skateboards is an independent Singaporean owned skateboard company that produces high-quality skateboards at a reasonable price. Skatebruh Skateboards is an extension of Skatebruh Skateshop which focuses on manufacturing skateboards unique to Singapore. At Skatebruh Skateboards, we take pride in every board we produce, each skateboard we sell has been assembled and gripped by hand to ensure the strictest quality control.
Share
View full details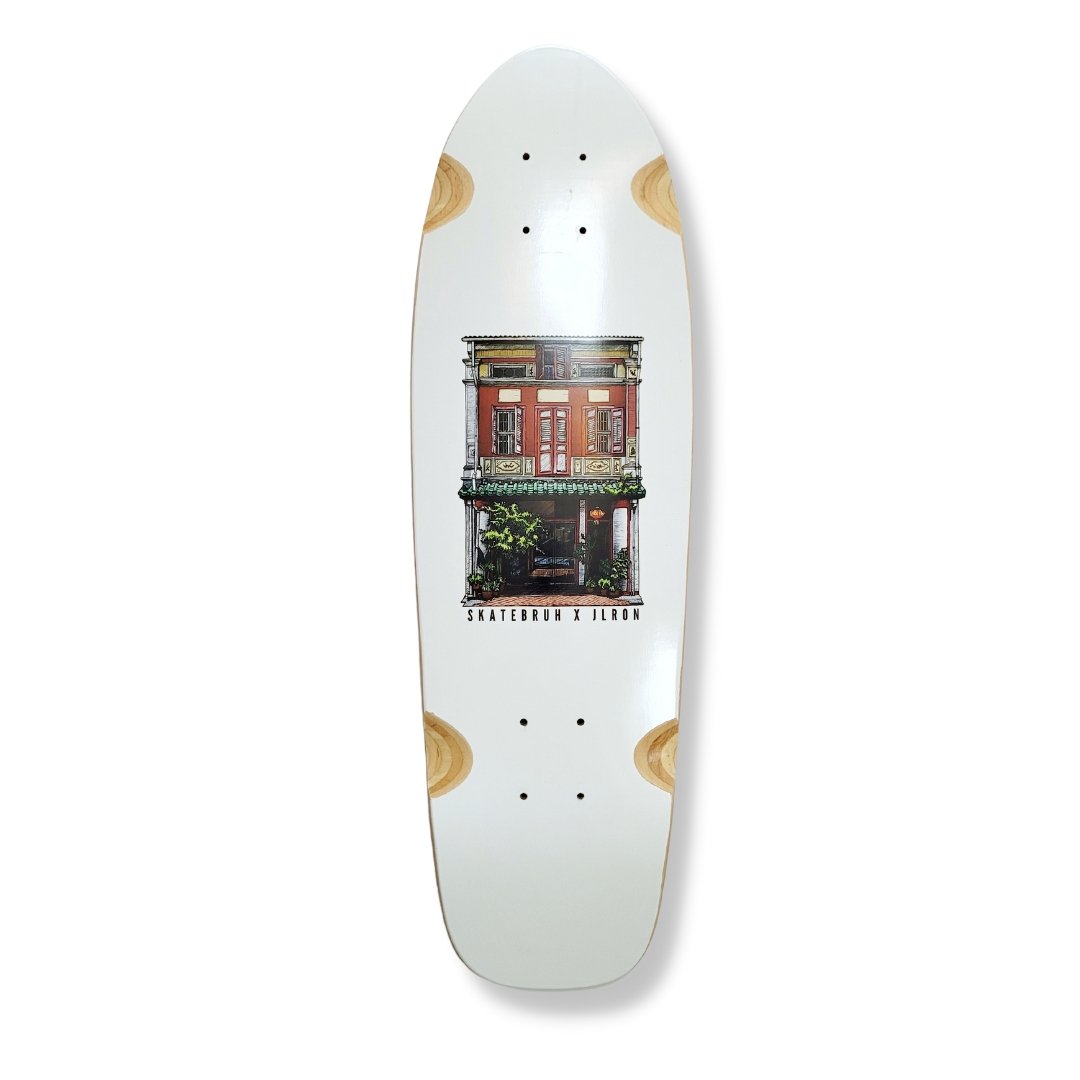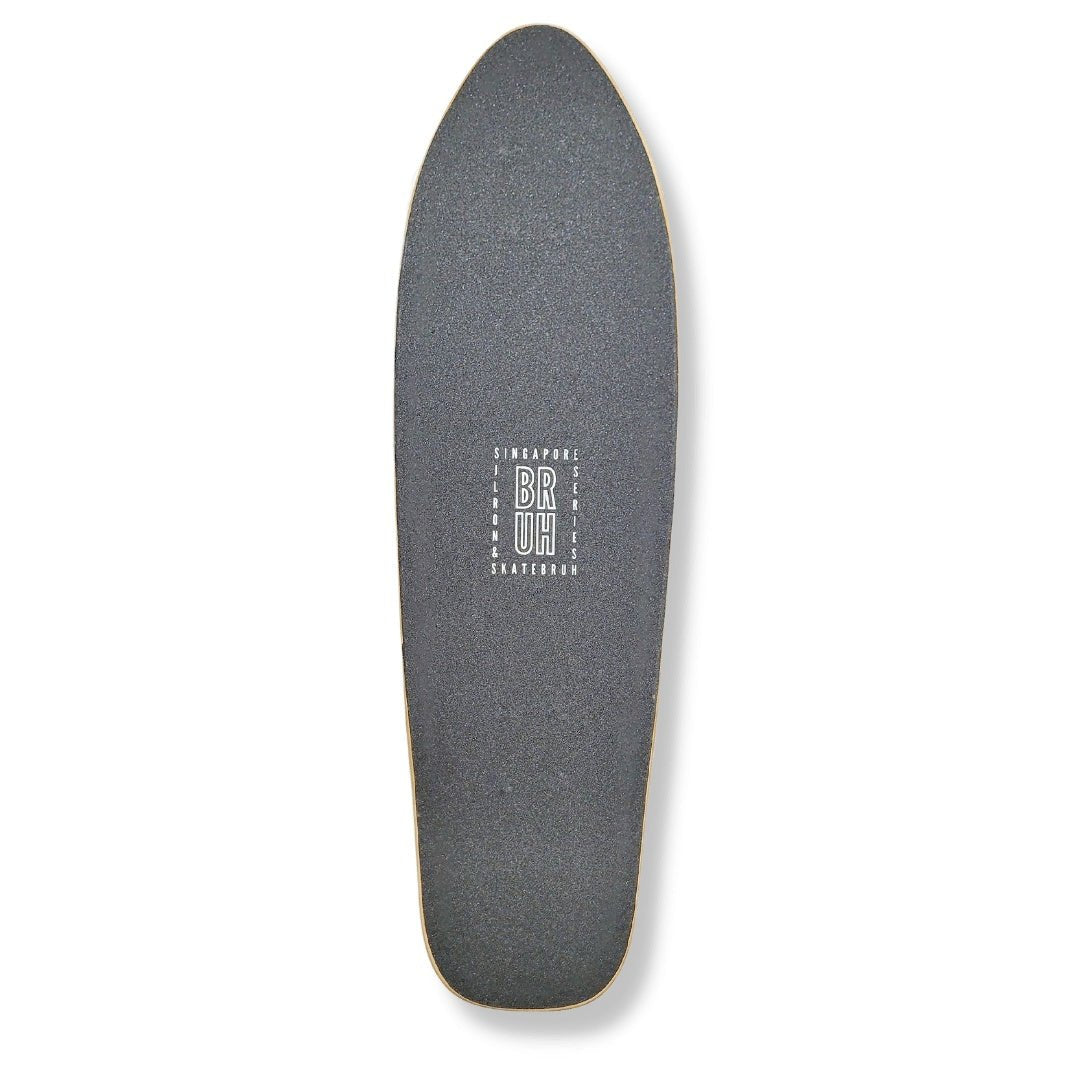 Step 2/7: Pick your griptape
Quality for all
At Skatebruh, we take pride in offering high quality skateboards at an affordable price. As we manufacture our own line of skateboards, our team is able to cut out the middle man and sell our boards directly to you. This allows us to have a tight quality control over our products while offering competitive prices.
Our experience from manufacturing skateboards enables us to conduct strict quality checks on the brands we work with, making sure that each board sold meets the standards of our team.