Regular price
Sale price
$82.00 USD
Unit price
per
Sale
Sold out
Free griptape with every deck purchased!
With UMA Landsleds, pro skater Evan Smith continues to go his own way. The ex-Element pro founded the skateboard deck brand together with creative head Thomas Campbell. As is typical for Evan Smith, everything is a little different with UMA Landsleds.
Art by Andy Jenkins
"The papers I used to make up the collages in these graphics are all remnants of previous communications. A parking ticket, receipt, letter, note. Those bits and pieces will become remnants again when parts of them are scatched off and left smeared on a ledge or curb or rail somewhere in the world. Remnants of remnants. Art makes art." - Andy Jenkins
Jenkins has been a fixture in the skateboarding creative community for over 30 years. He currently oversees the creative direction of Uma Landsleds, and can at times be found skating around picking up random bits of paper and rusted items off the ground in his hometown of San Pedro, California.
8.125" x 31.75" / 14.25" WB
Cody Chapman pro model 
Share
View full details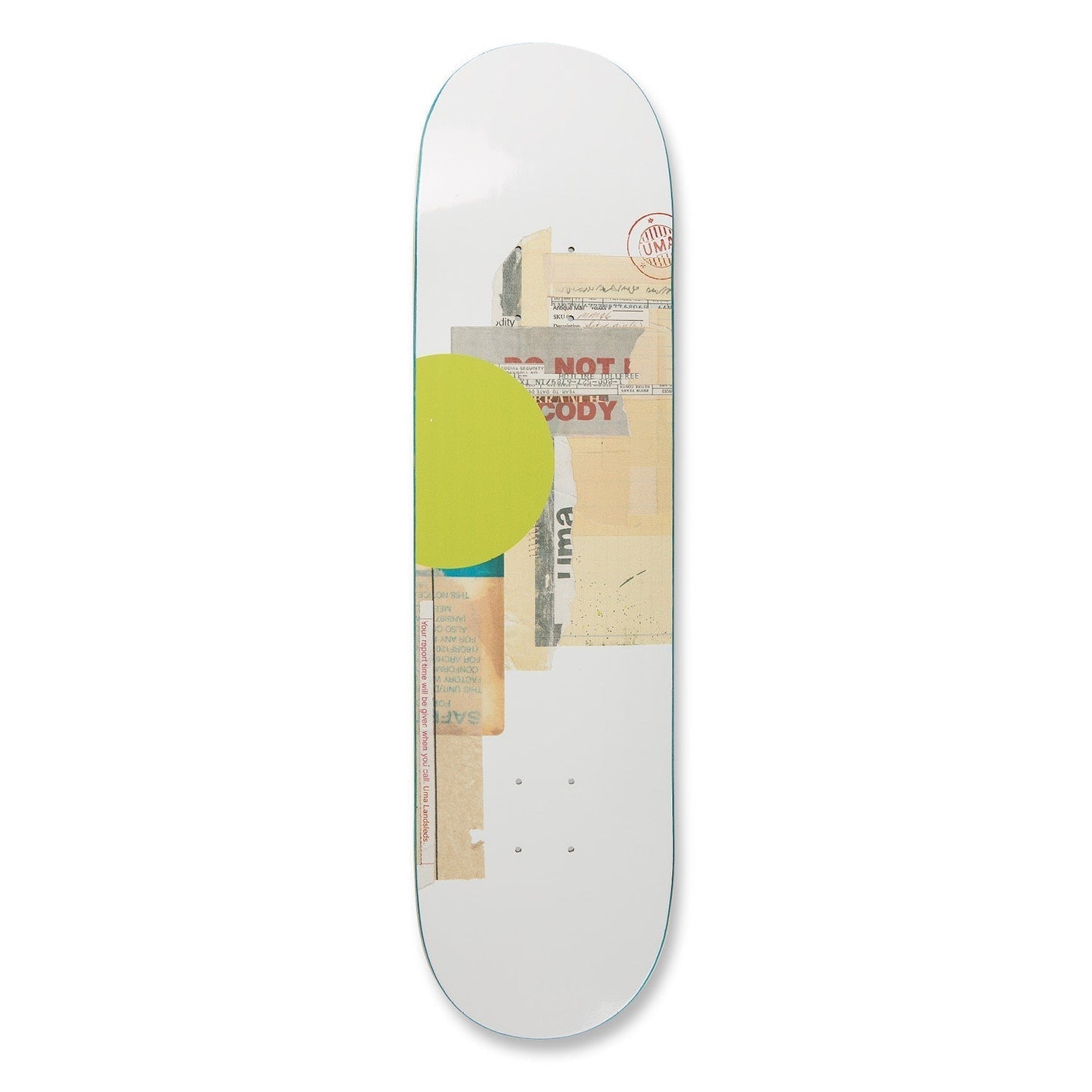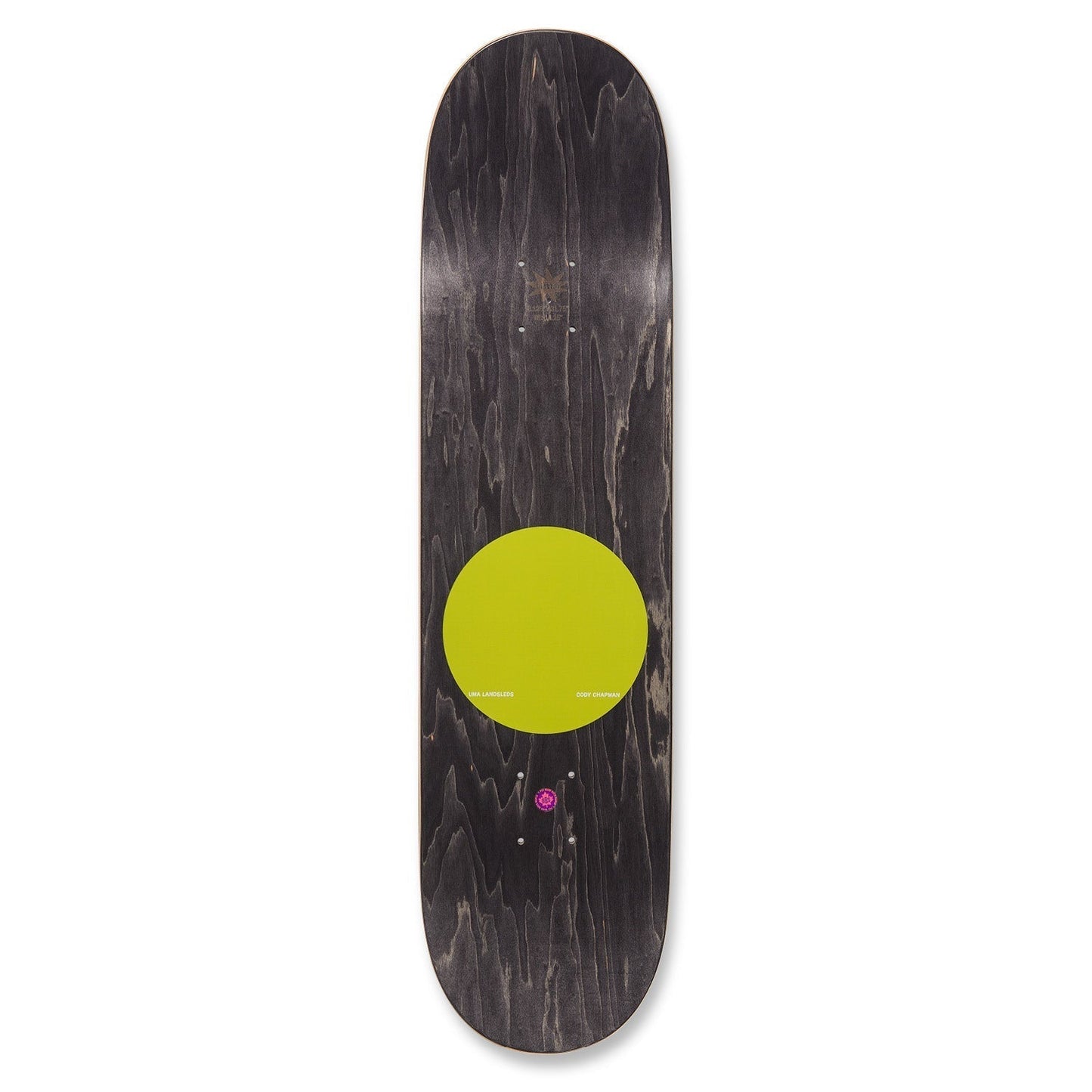 Step 2/7: Pick your griptape
Quality for all
At Skatebruh, we take pride in offering high quality skateboards at an affordable price. As we manufacture our own line of skateboards, our team is able to cut out the middle man and sell our boards directly to you. This allows us to have a tight quality control over our products while offering competitive prices.
Our experience from manufacturing skateboards enables us to conduct strict quality checks on the brands we work with, making sure that each board sold meets the standards of our team.