Regular price
$244.00 USD
Regular price
Sale price
$244.00 USD
Unit price
per
Sale
Sold out
Dream Fireproof Case Pack Includes:
Waterborne Dream Surf Truck
Waterborne Rail Adaptor
Waterborne High Velocity Surfskate Bearingss

Waterborne 150mm RKP rear trucks

Waterborne 62mm 80A Living Water Wheels

Limited Edition Waterborne Fireproof Travel Case
Dream Surf Truck and Rail adaptor includes:
Waterborne Dream Surf Truck

Waterborne Rail adaptor
Dream Surf Truck Includes:
Waterborne Dream Surf Truck
The DREAM Surf Truck is the very best design and engineering that Waterborne can put forward. DREAM has been in the works for a couple years, on and off, as a result of a fairly unstable market. The project has chewed up and spit out multiple teams of designers who tried and failed to make this form that you see here. Our final design team consisted of the Surf Adapter's original mechanical engineer David Lujan, and an old colleague from Oakley, Eric Fairbanks. During the glory days of Oakley their design team was second to none. David and Eric made products that shamed the world of eyewear and action sports. They taught us so many valuable lessons during this process which we will carry onto future projects. Our expectations for DREAM go far beyond the current standard for a surfskate truck and Waterborne will be demonstrating that over the coming years. DREAM is a catalyst for what's yet to come.
From a technical perspective, there are 2 key differences between the FIN Surf Adapter (+150mm Waterborne RKP) and the DREAM Surf Truck. 1. it is 0.20lbs lighter 2. the axle sits .75" further back from the primary pivot. That means that you get a greater caster effect. It's a cleaner turn and a cleaner look. It does come standard with the FIN System, so you can adjust the pivot angle on the fly.The Dream Surf Truck can have its 150mm hanger swapped out with a hangers from Caliber or Paris.
Finally, it's so important to note that DREAM is our way of filling the gap between our universal Adapter technology, and our Complete surfskates. Surf Adapters will remain at the heart of Waterborne Skateboards. We hope that DREAM some day brings as much joy to riders around the world as the Surf Adapter has already brought.
DREAM PACK Includes: DREAM Surf Truck, RKP Rear Truck, Rail Adapter, HVBC Wheel Bearings, Living Water wheels, Fireproof Travel Case

We are very excited to be offering this system to our riders! We hope that you find the FIN System as transformative and fun as the Surf Adapter itself! 

Customize your

 

Surf Adapter Bushings

, and your

 

Rail Adapter Bushings

.
All hardware necessary for installation is included.
Share
Shipping

Free island wide delivery for orders above $100

Local delivery takes 1-3 working days
Return policy

Each product undergoes strict quality checks by us before it gets sent out, in an unlikely event that an item is damaged or defective upon delivery do reach out to us and we'll provide assistance to the best of our ability :)

Email: skatebruhsg@gmail.com

Whatsapp: +65 97321373
View full details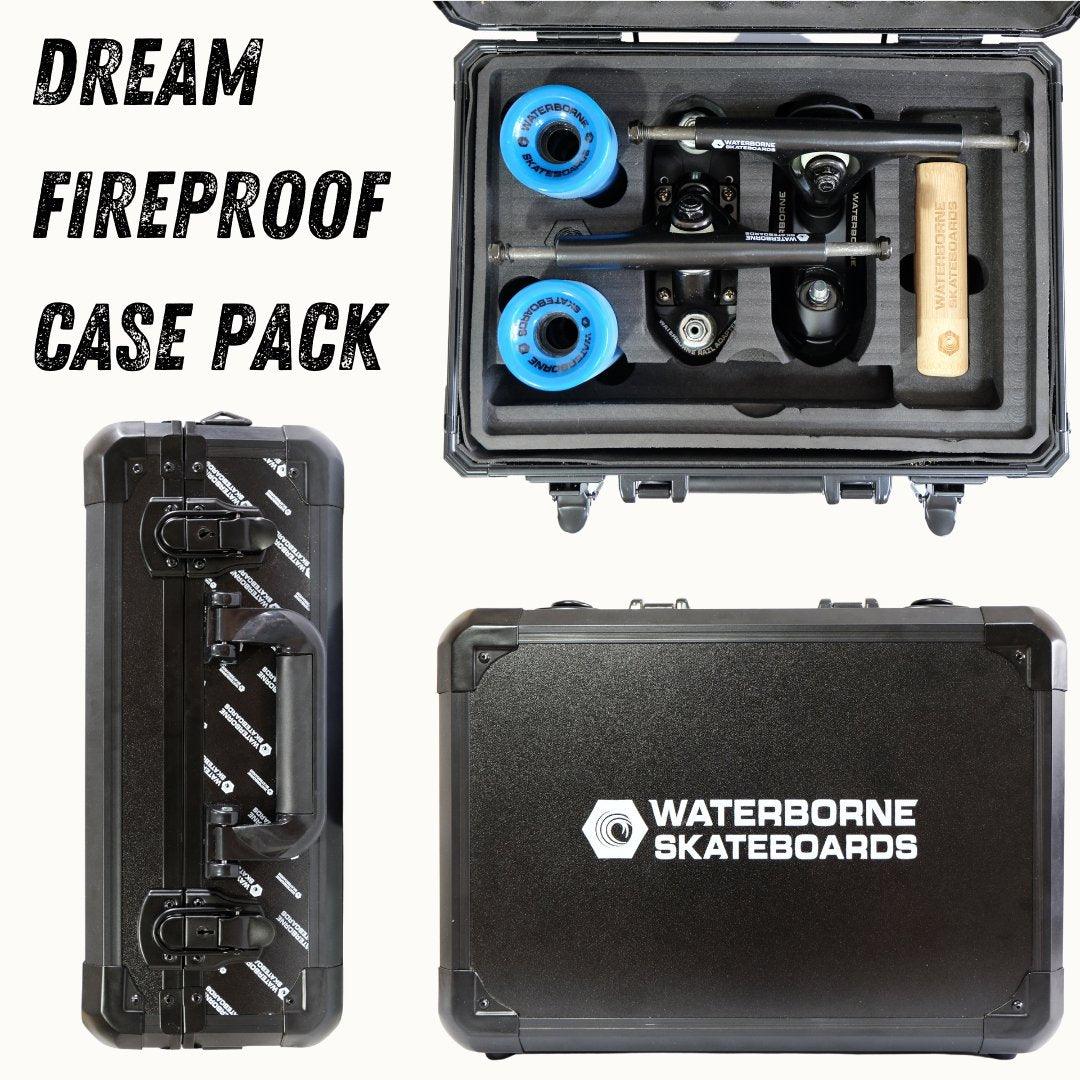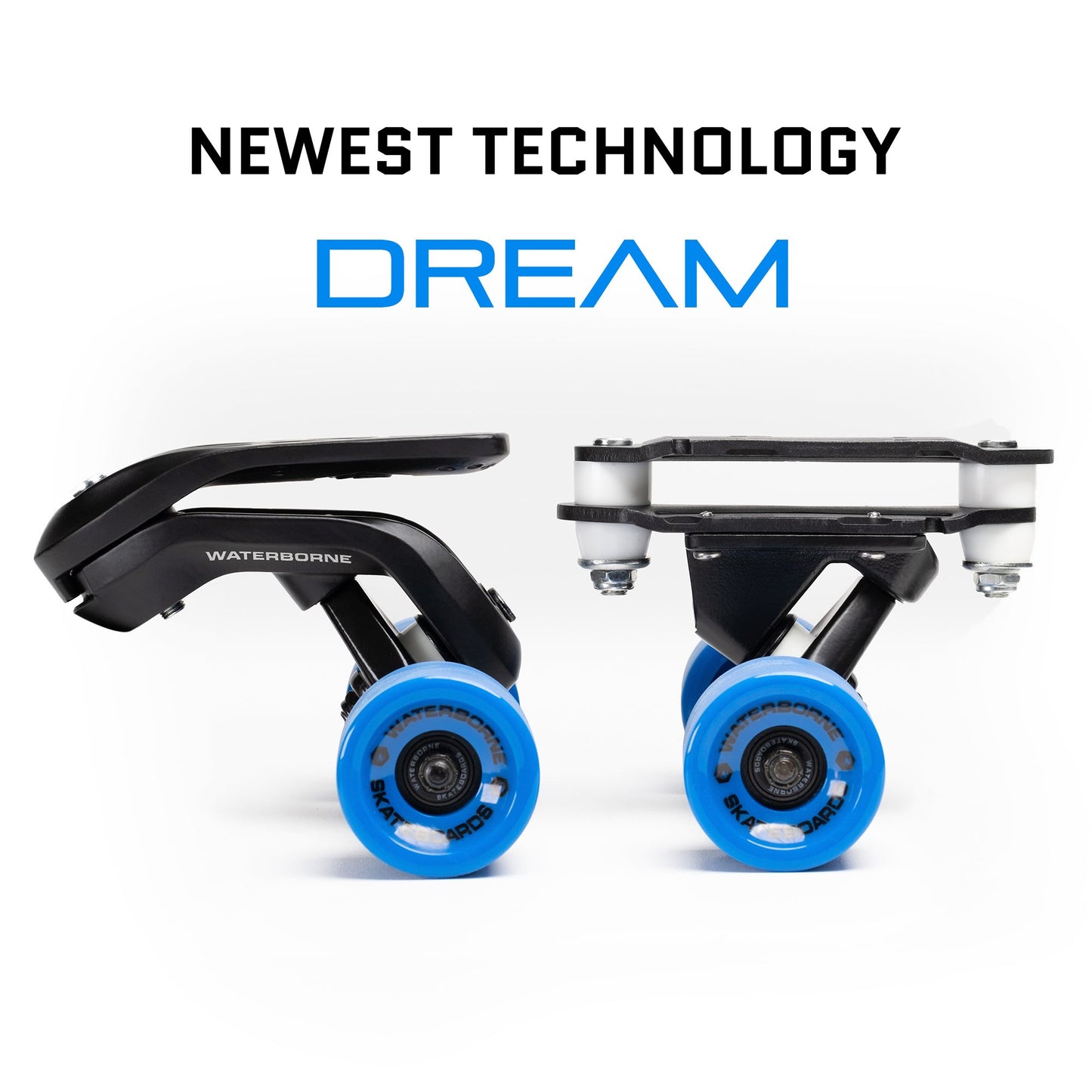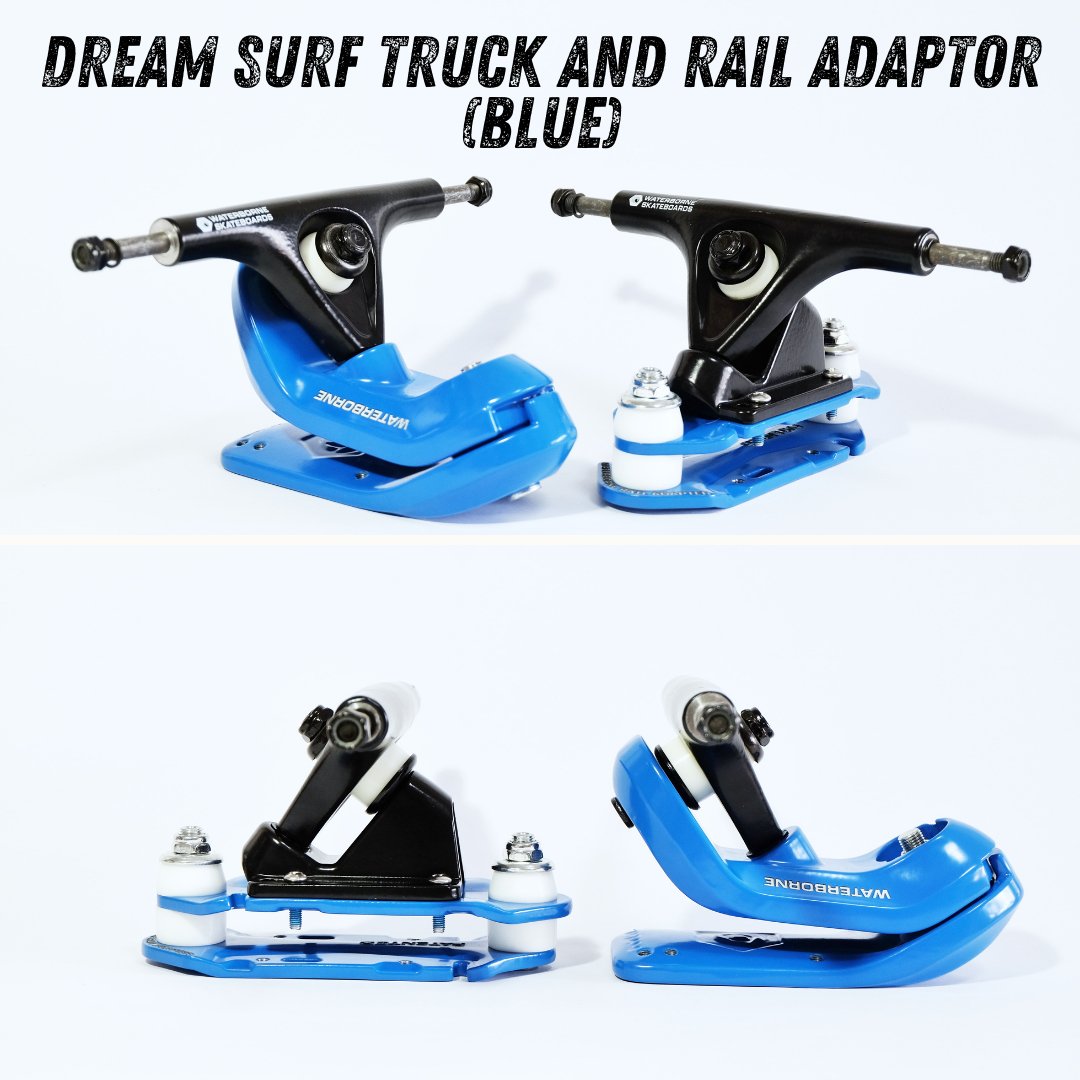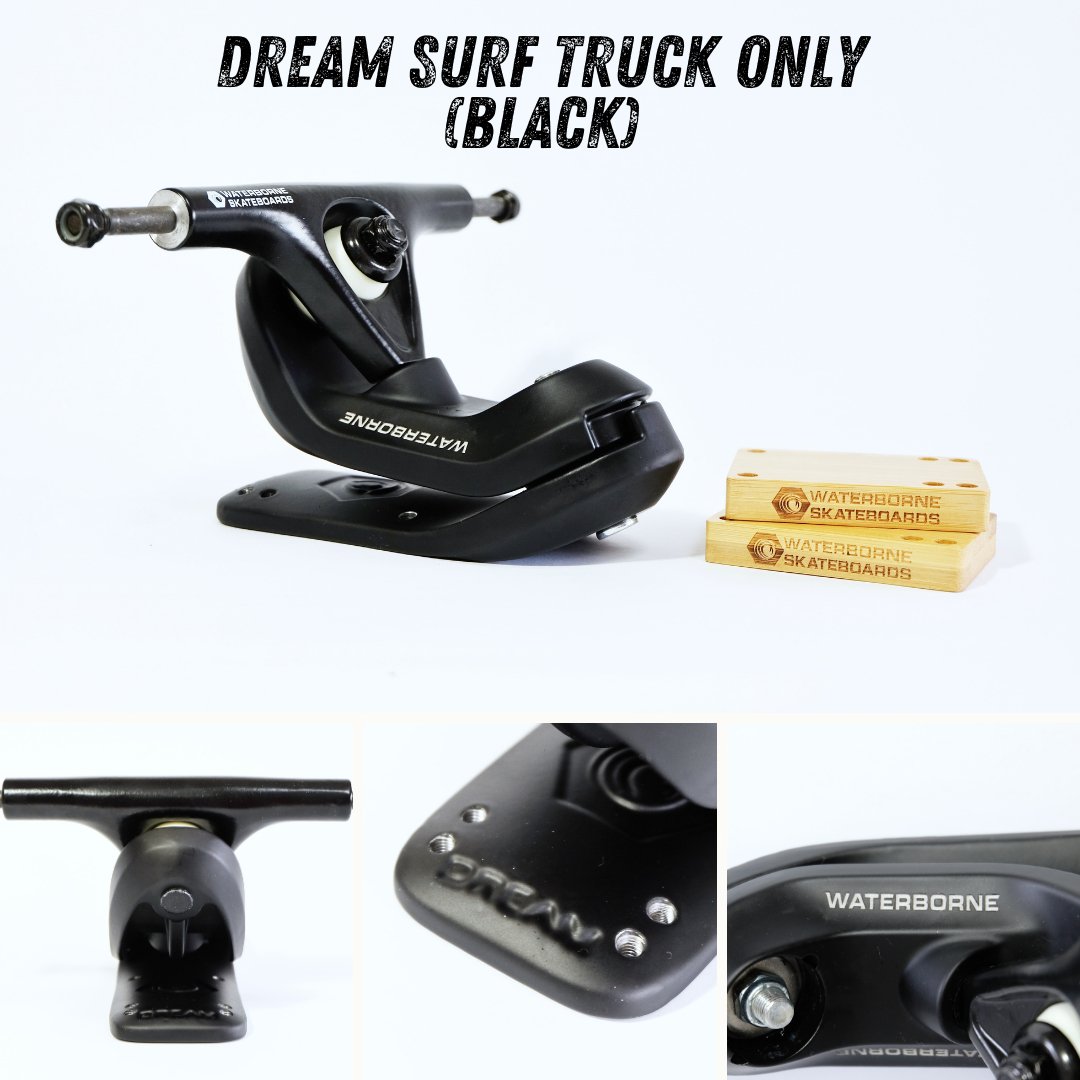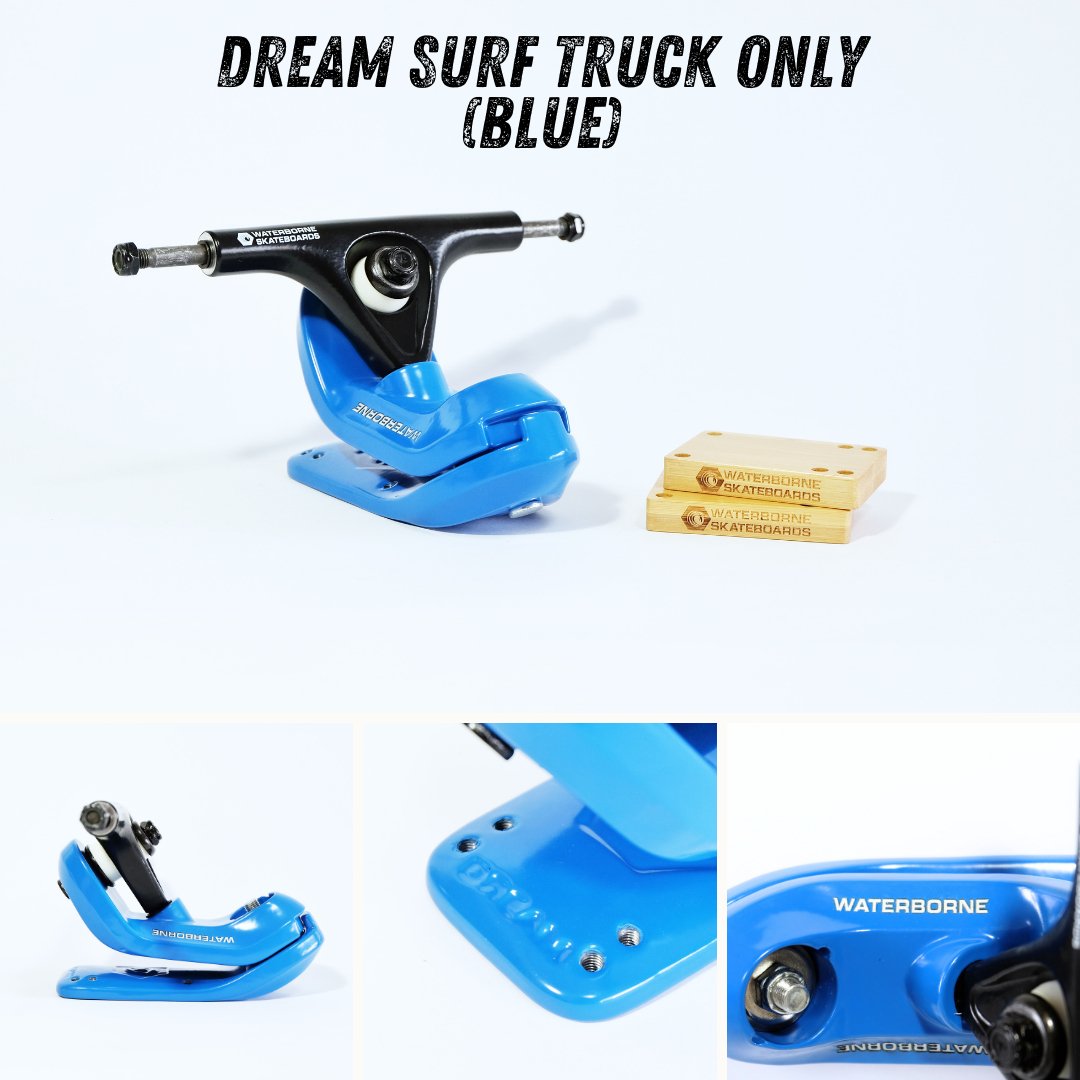 Ride with confidence
Waterborne skateboards, California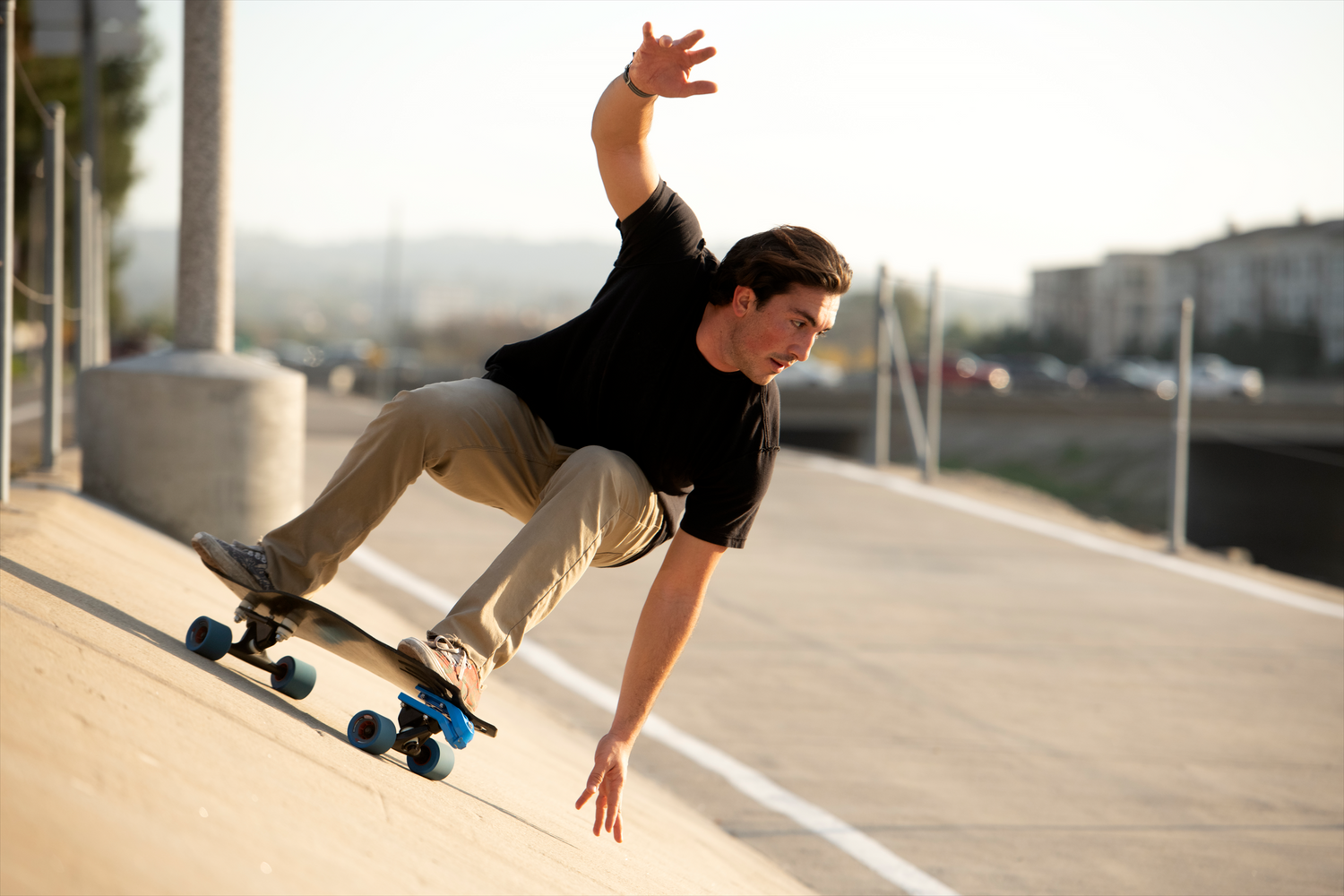 Surf the concrete waves
The pinnacle of surfskate innovation for an unbeatable, authentic surfy feeling on the pavement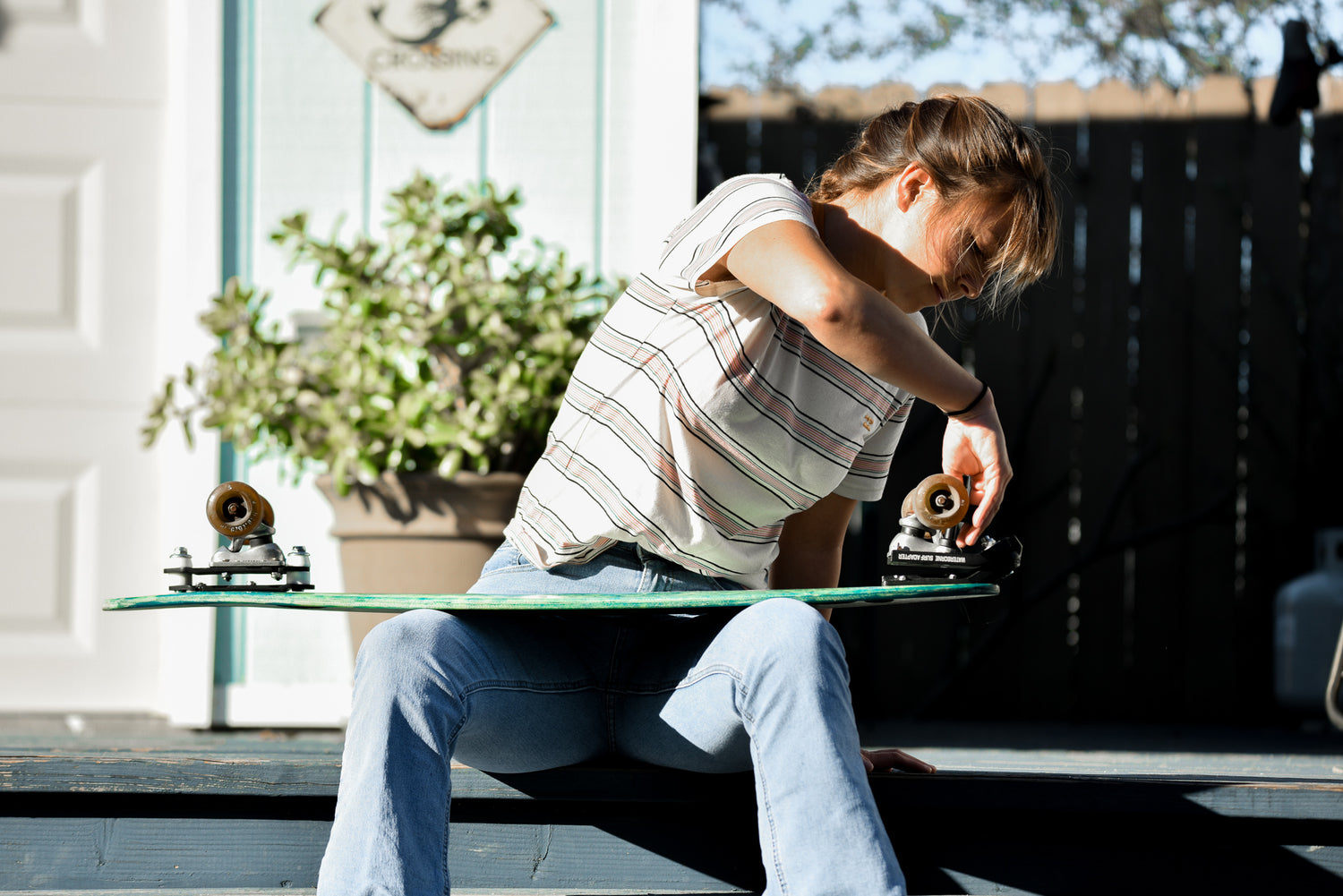 Universal fit for all boards
Bring the surf to your streets! Waterborne adaptors fit any skateboard and install in minutes.
Quality for all
At Skatebruh, we take pride in offering high quality skateboards at an affordable price. As we manufacture our own line of skateboards, our team is able to cut out the middle man and sell our boards directly to you. This allows us to have a tight quality control over our products while offering competitive prices.
Our experience from manufacturing skateboards enables us to conduct strict quality checks on the brands we work with, making sure that each board sold meets the standards of our team.